In photo left to right - Deputy Chief Sara Cunningham, Chief Paul Pedersen and Deputy Chief Natalie Hiltz
A Message from Chief Paul Pedersen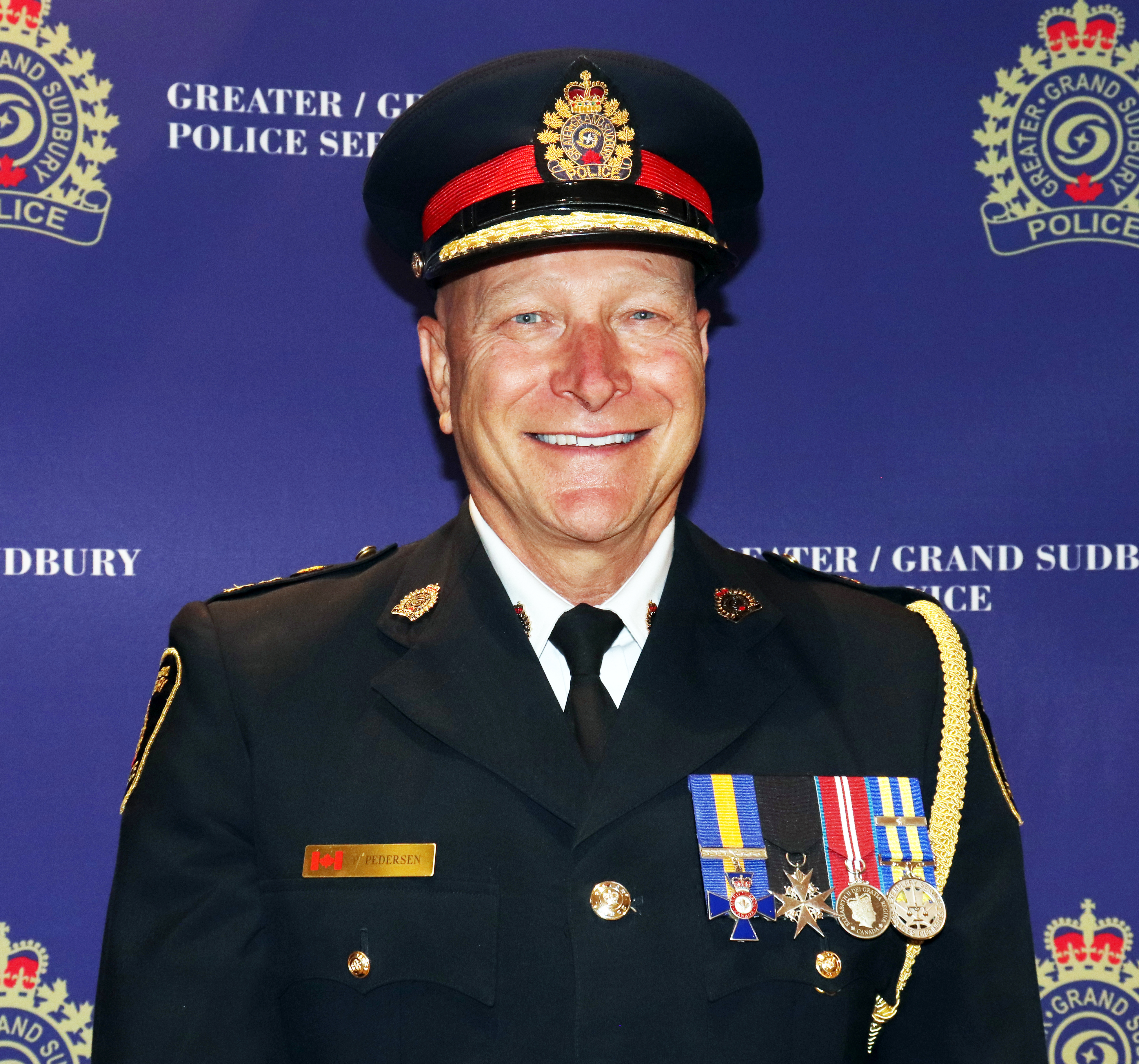 As your Chief of Police, I am so honoured and proud to lead this organization within this community. The City of Greater Sudbury has become home to me and my family. Coming from York Regional Police after 35 plus years in the policing profession, I can honestly say that policing in Northern Ontario is very unique. Where we police is where we call home. We live here, our children grow up here and for many of our members this has always been home. That means we are completely invested in the safety, security and wellness of this community.
As a Police Service we are committed to transparency and continued engagement across the diverse communities we serve – we are your police. We aim to build sustainable, diverse and inclusive networks and partnerships with agencies, organizations and community groups to embrace community input through community engagement.
The Our Shared Commitment to Community Safety and Well-being model emphasizes the importance of not only community engagement, but the importance of innovation and collaborative partnerships while ensuring a survivor-focused approach in everything that we do.
Through our current Strategic Direction, we will focus our efforts on Our Members and Our Inclusive Workplace, Public Trust and Accountability, Collaborative Community Safety and Well-being for Greater Sudbury, and Policing with Excellence and Professionalism.
Thank you for your ongoing support.
Our Deputy Chief Sara Cunningham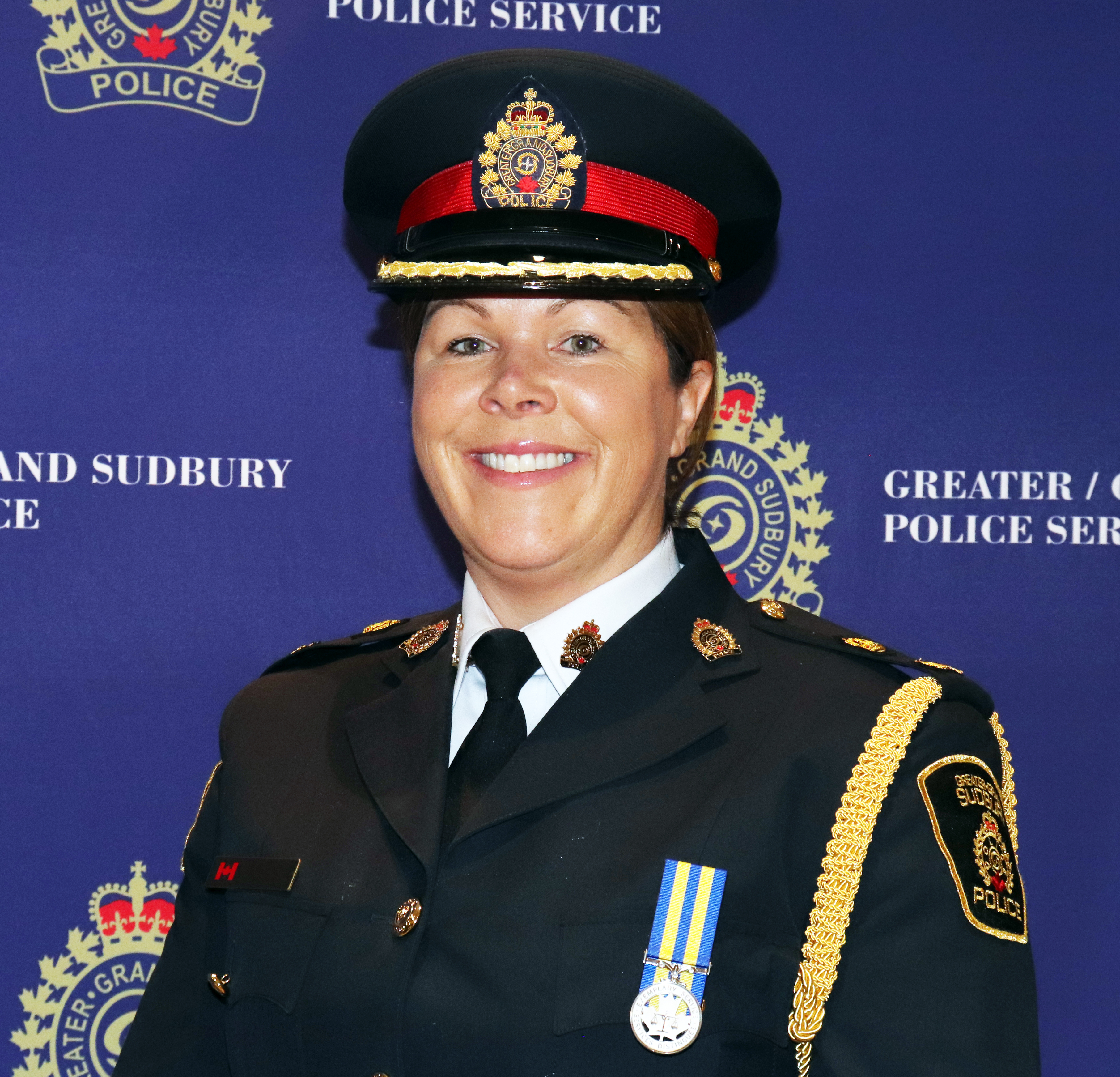 Deputy Chief Sara Cunningham joined the Greater Sudbury Police Service in 1998 and throughout her 25-year career has served in variety of investigative and operational roles. Prior to her appointment to Deputy Chief, she was the Executive Officer to the Chief of Police and Inspector in charge of Strategic Operations overseeing the Professional Standards Bureau/Quality Assurance, Special Investigations Unit Liaison, Risk Management, Corporate Event Logistics, Project Management, Equity/Inclusion and Diversity, Indigenous Liaison, Procedure Writing, Research, Development and Analytics.
In December of 2021 she was promoted to Deputy Chief of Operations which included Patrol Operations, Criminal Investigations, Community Policing, Integrated Operations which is comprised of the Emergency Response unit and Traffic Management as well as the 9-1-1 Emergency Communications Centre.
Currently Deputy Chief Cunningham oversees Administration which includes Human Resources and Professional Development, Finance, Information Technology and Records and Information Management.
Deputy Cunningham is dedicated to community service and enhancing community partnerships by continuing to work collaboratively with key stakeholder groups. In the past, she was a key driver in developing and launching Sudbury's highly successful Mobile Crisis Rapid Response Team. She is passionate about professionalism, teamwork, and relationship building. She is committed to building on GSPS's strong foundation of being an innovative police leader by embracing technology, leveraging data and analytics and intelligence-based policing while empowering and supporting its members. She is the co-lead of the GSPS Authentic Inclusion committee.
Deputy Cunningham holds a Bachelor of Arts degree from Laurentian University and is a graduate of the University of Toronto Rotman School of Management Police Leadership Program. She is the recipient of the Governor General Exemplary Service 20-year medal. She is a member of the Ontario Association of Chiefs of Police, the Canadian Association of Chiefs of Police, the International Association of Chiefs of Police and Ontario Women in Law Enforcement.
Our Deputy Chief Natalie Hiltz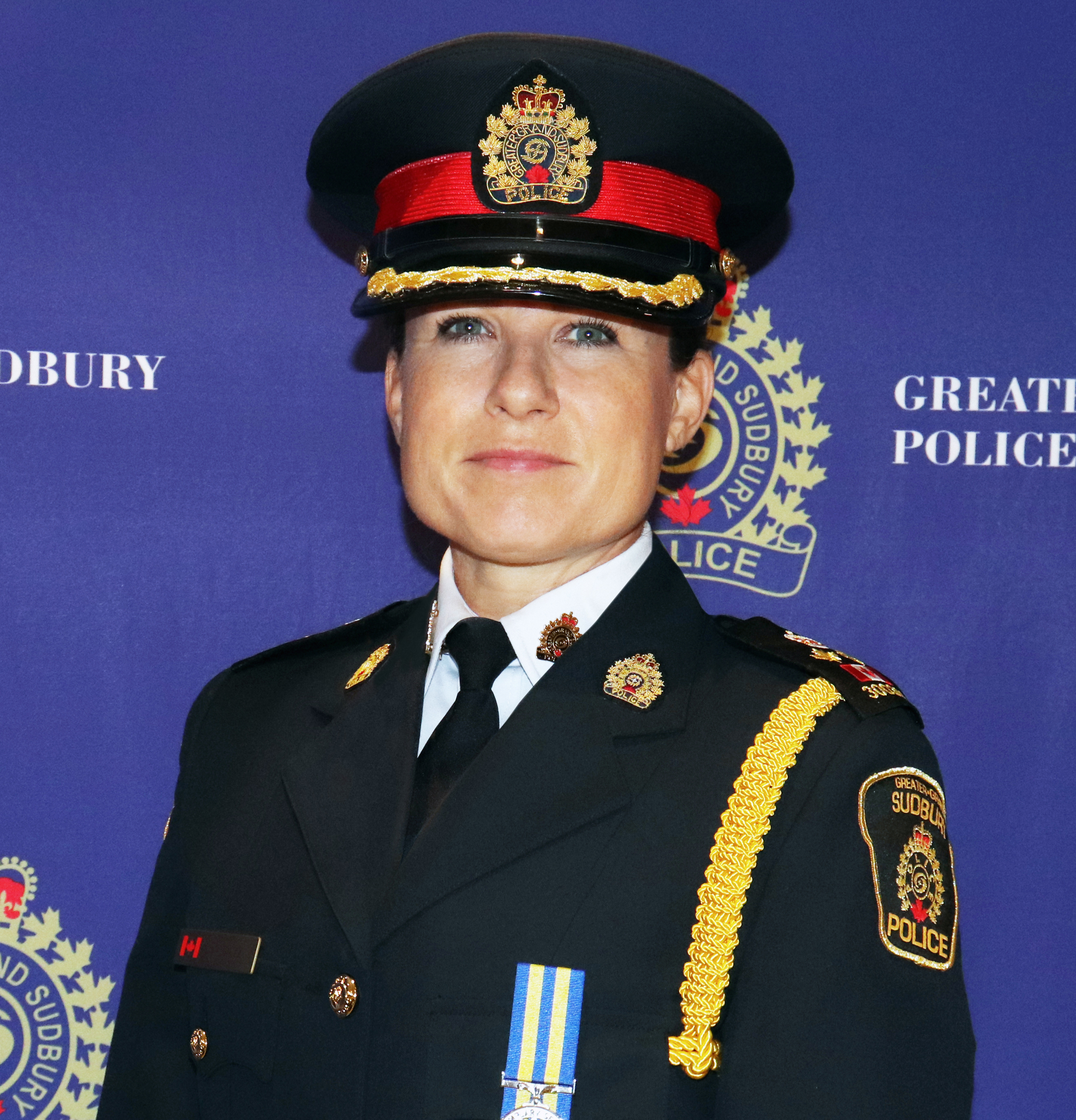 Message to come