This year, Greater Sudbury Police Service hosted its 2nd annual Truth and Reconciliation Relay with over 1,000 participants from 41 organizations.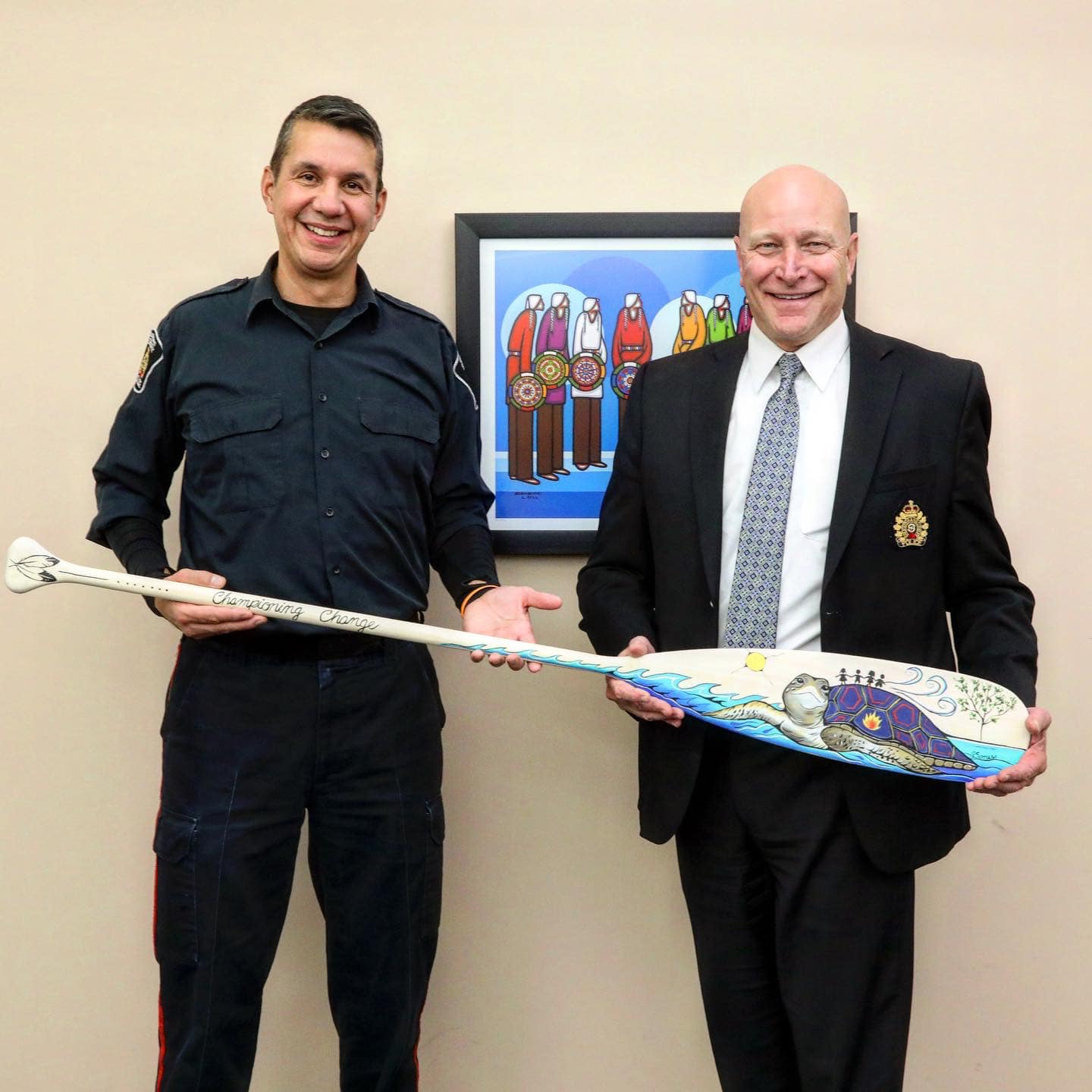 The goal of our Truth and Reconciliation Relay is to raise awareness on Residential Schools, in particular the "Calls to Action" brought forward by the Truth and Reconciliation Commission of Canada. This initiative provided the opportunity to have open and honest conversations about the unimaginable trauma experienced by Indigenous children and families and to create a pathway to move towards reconciliation.

Throughout the month of September, participants walked, ran, swam, biked and paddled, logging their kilometres while reflecting on their chosen "Call to Action" and determining how they would implement it in their personal and professional lives.

Congratulations to Sault Ste. Marie Police Service on achieving the highest average amount of kilometres per participant! They have received the Championing Change Paddle by Abenaki and Métis artist Jessica Somers.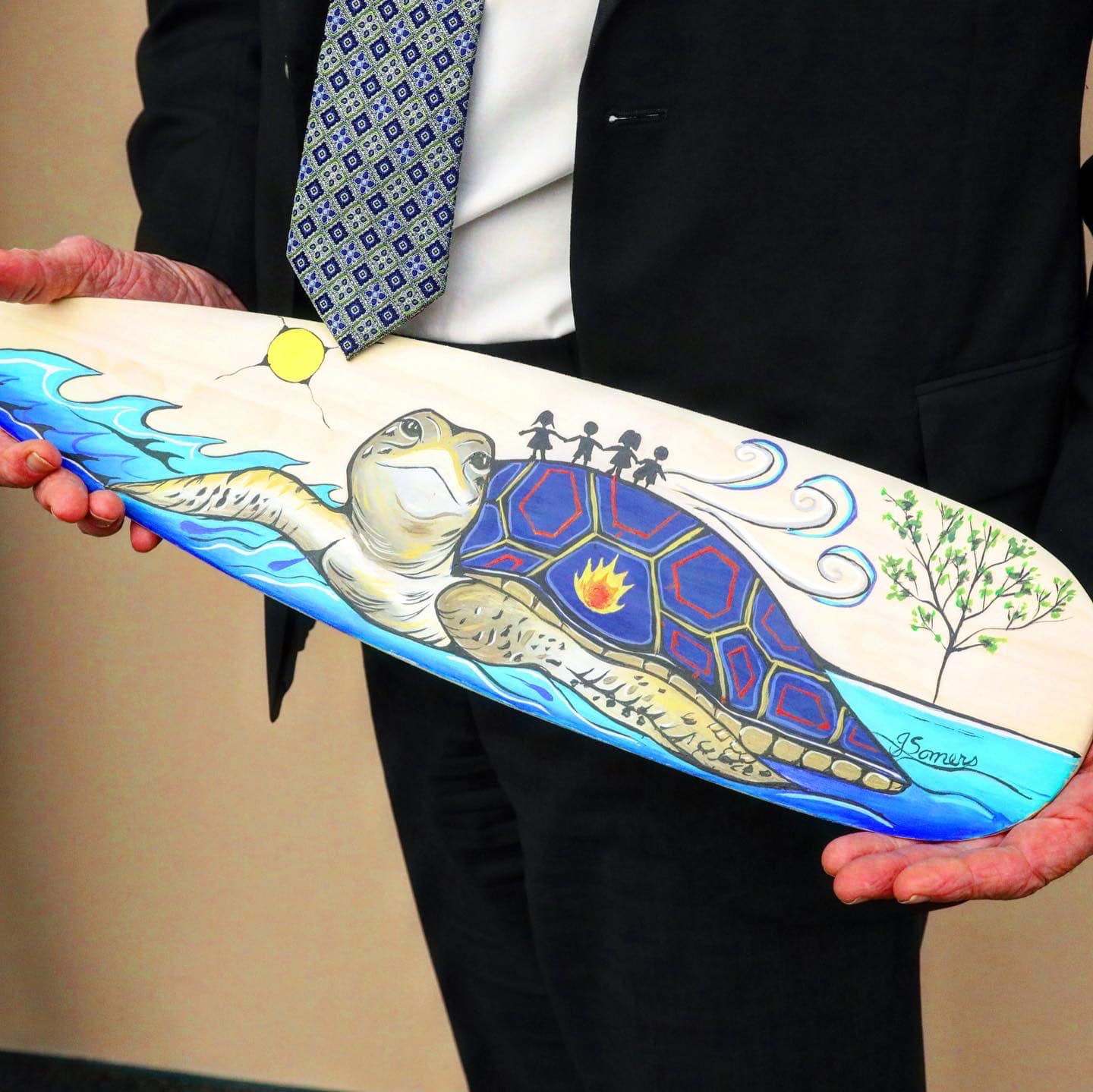 The paddle made its way from GSPS Chief Pedersen's office, to Anishnabek Police Service, all the way to Sault Ste. Marie Police Service Chief Hugh Stevenson.

Thank you to all organizations and participants. A special thank you to our partners at Shkagamik-Kwe Health Centre, Rainbow Routes Association and the Rainbow District School Board.
Back to Search