Chief Pedersen and Deputy Chief Hiltz were honoured to present Constable Kevin Powell with a Chief's Nickel Award for excellent investigative work leading to the apprehension of an individual who committed a violent act.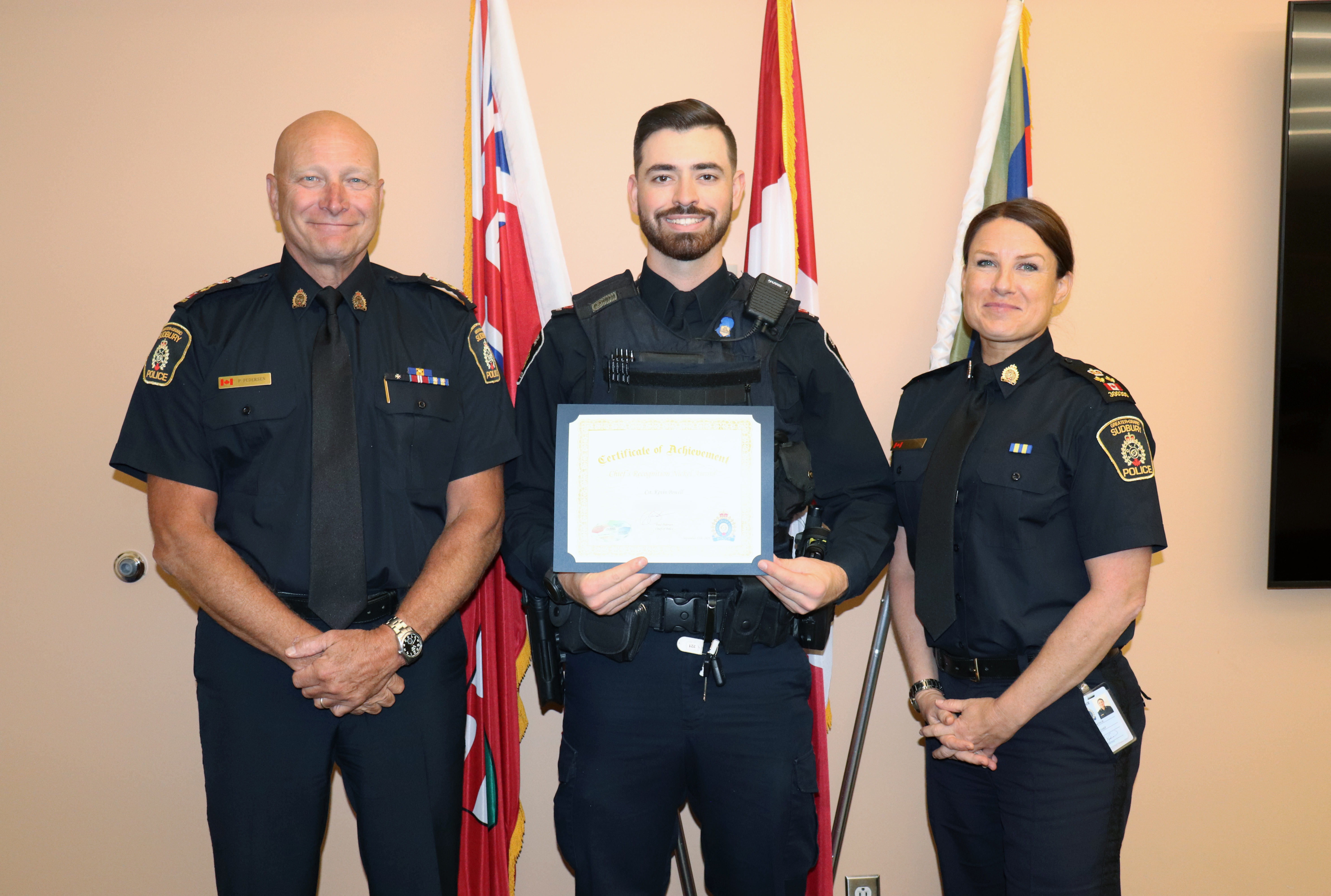 Recently, while off-duty, travelling in his personal vehicle, Cst. Kevin Powell witnessed a violent crime. Despite being alone and off-duty, he immediately sprang into action and ensured the victim's safety. The suspect had fled the scene before Cst. Powell was able to pull over and tend to the victim. Cst. Powell's next priority was to identify the suspect.


A few days later, the suspect was located and arrested.


Cst. Powell's vigilance, sense of duty and commitment to public safety while off-duty are directly responsible for the apprehension of this individual who is now before the courts.


Despite only having two years under his belt as a Sworn Police Officer, Cst. Powell routinely demonstrates policing excellence, going above and beyond to ensure the safety and well-being of our community members. The Greater Sudbury Police Service is proud to call him one of our own. Way to go!
Back to Search