The Greater Sudbury Police Service is proud to launch our second annual Truth and Reconciliation Relay and we are thrilled to say that this year is going to be even bigger! We began this initiative as an internal event for GSPS members in 2022 with a goal of 10,000 km collectively and 100 participants.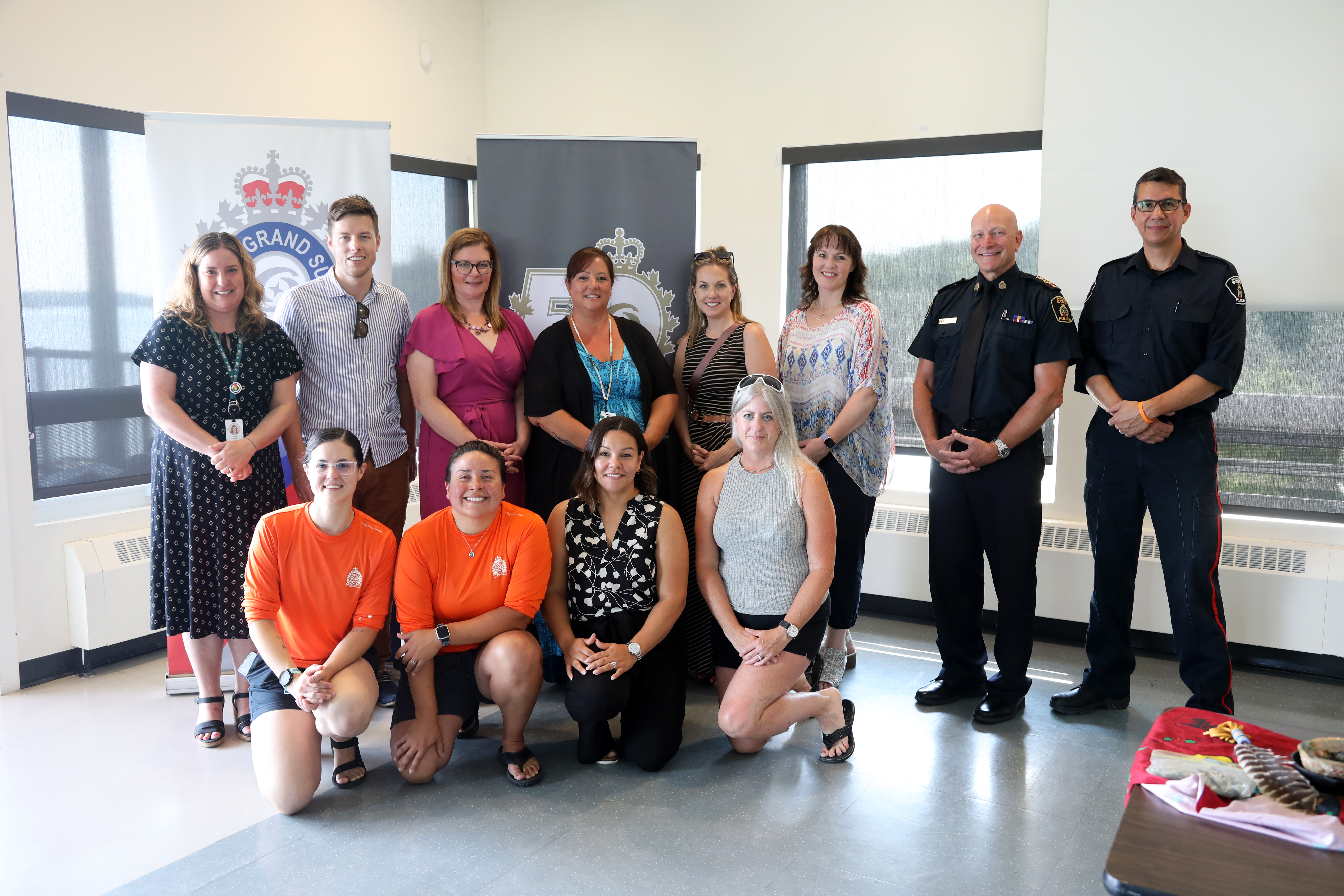 The 10,000 km was to signify the estimated number of children who did not make it home from Canadian residential schools, however, we know that number is much higher.
Last year, we exceeded our goal and logged 12,000 km with 110 GSPS participants!
This year we've expanded the relay to include community organizations.
The goal of this initiative is to raise awareness on Residential Schools, in particular the "Calls to Action" brought forward by the Truth and Reconciliation Commission of Canada. Further, this relay is a way to create a pathway to move towards reconciliation.
Participants will choose one of the "Calls to Action" that speaks to them personally. The relay portion is meant to give participants time to reflect on their chosen "Call to Action" and determine how they will implement it in their personal and professional lives.
This year, as a collective, we aim to reach 150,000 kilometres in the month of September. This number is significant because it is the estimated number of children who were taken away from their homes and sent to Residential Schools in Canada.
GSPS is championing this awareness initiative because historically, police have played a significant role in taking Indigenous children away from their homes and before there can be reconciliation, there must be truth. This initiative aims to increase awareness and cultural competency moving forward.
There will be a scavenger hunt across 17 Rainbow Routes trails throughout the City of Greater Sudbury and each trail will have rocks that have the Seven Grandfather teachings on them.
We thank our sponsoring partners in this initiative:
Shkagamik-Kwe Health Centre, who graciously offered to help through creating and running the website that will be used to track our kilometres and share the educational resources. They also allowed us to adopt their scavenger hunt for this event.
We would also like to thank our partners at Rainbow Routes Association, who are working with us to ensure our scavenger hunt is accessible to as many participants as possible and placing the Grandfather rocks on their trails and a special thank you to the Rainbow District School Board students who painted the rocks for our scavenger hunt.
Thank you to our community partners who have made the commitment to participating in this year's Truth and Reconciliation Relay. We are confident that we can reach the 150,000 km goal.
Back to Search