It is with broken hearts, that on behalf of GSPS Sergeant Doug Ward, his wife Jennifer and children Kennedy, Ryan, Ella and Mara, we share the passing of Retired K-9 Scout. Retired K-9 Scout passed away Tuesday, January 25th, 2022, surrounded by his family.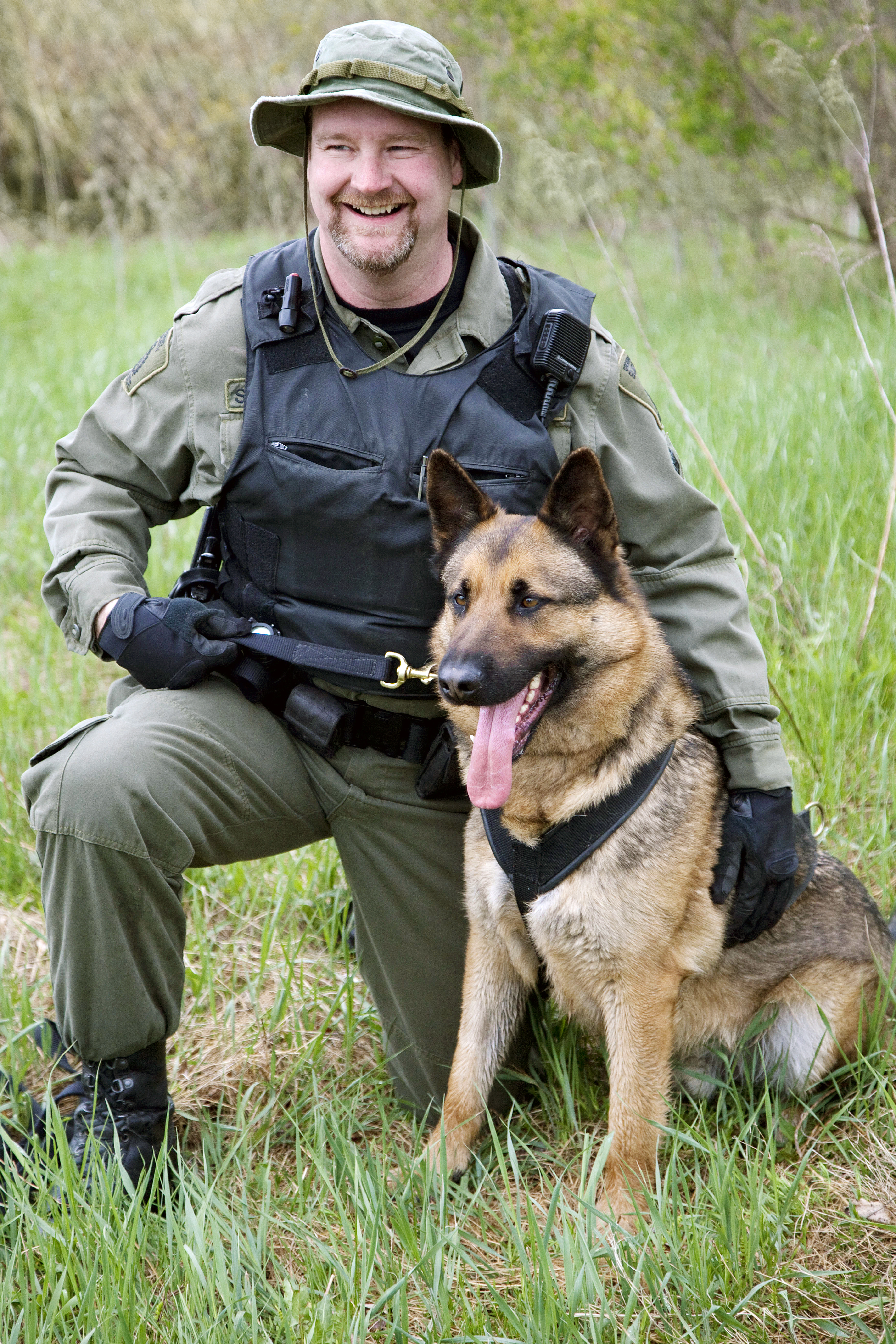 Scout was born in Holland and was chosen by Sergeant Ward in 2011, during a selection process in Pennsylvania. Scout worked for seven years beside his partner and best friend, Sergeant Ward. Together they were responsible for many apprehensions and successful missing person searches. Most memorably in 2016, Scout was responsible for locating a missing toddler who had wandered over a kilometre away from his worried parents. Scout also successfully found an elderly patient who had left the hospital and fallen between two rocks and was unable to move.
Along with his many apprehensions and searches, Scout also spent some of his working days visiting school children in grades K-12. Scout helped foster many positive relationships between students and police over his many years in service.
In his retirement, Scout loved to get into mischief, whether it was eating patio cushions and Christmas trees or digging holes throughout the yard in search of his greatest nemesis, the ground hog.
Most of all, Scout loved his humans and fellow fur buddies. Scout was a loyal partner over his years of service to Sergeant Ward. Scout was also a great running buddy and protector to his mom Jenn. Scout loved nothing more than to cuddle and get his walks from his girls, Ella and Mara and visit with Kennedy and Ryan. Although Scout wasn't a fan of sharing, in 2017 and 2018, he reluctantly shared his humans with Darby and Ben who quickly became his best fur buddies.
Scout's health began deteriorating in the last several weeks. Although his death was sudden, Scout spent his last weeks loving retired life. He opened many Christmas gifts, celebrated his birthday, took lots of walks and hung out with his humans for movie nights.
Scout will be remembered each time we see a spike ball at PetSmart, trip in one of the many holes he's dug or see stuffing coming out of a pillow.
Scout, you will be cherished in our hearts forever. Each time we hear a siren wail we will think of you howling, wishing for one last chance to go to work. We know you crossed the rainbow bridge a happy boy after your wish came true and you got your one last ride.
Rest easy sweet boy, you will forever be a hero. Thank you for letting us be your humans.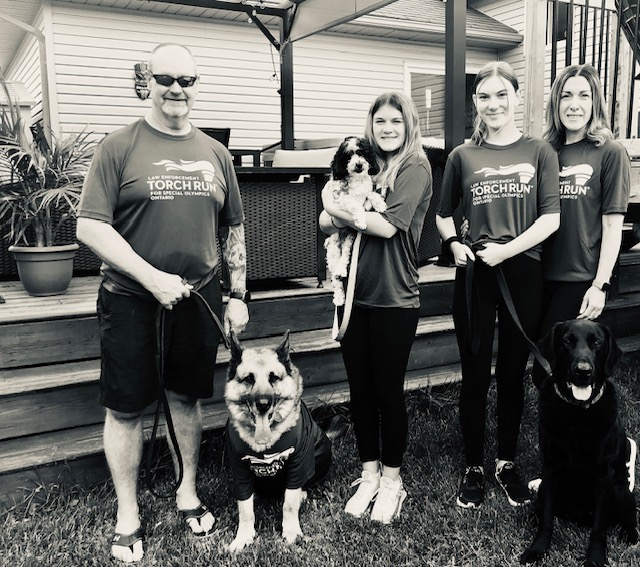 Sergeant Ward and Jennifer wish to thank the GSPS for their support of Scout over the years and a special thanks to Corporate Communications for sharing Scout's retirement adventures with the community.
A special thank you to the Rainbow District School Board and schools across Greater Sudbury for opening your doors for so many years, allowing Scout and Sergeant Ward to create such positive relationships between students and police.
Thank you to Karen McAlpine at Timberlock for the years of care for Scout when needed.
A very sincere thank you to Chelmsford Animal Hospital, Dr. Stinson, Dr. Marin and staff for your kindness, care and compassion. Scout was always in the best hands.
Finally to Mara, no one took better care of Scout than you. You were truly his best buddy. You have the fiercest and most loyal guardian angel now for life.
Back to Search