In the last year, the Greater Sudbury Police Service (GSPS) has conducted 93 Human Trafficking-related investigations resulting in 20 Human Trafficking-related charges being laid. During this time, 71 Survivors of Human Trafficking have been identified however a number of these individuals are not residents of Greater Sudbury as Human Trafficking is a multi-jurisdictional crime where traffickers move from city to city, within the province and throughout Canada.
GSPS is dedicated to a Survivor-centred approach incorporating crime prevention, education and increased awareness of reporting processes.
In 2021, through partnerships with Shkagamik-Kwe Health Centre, N'Swakamok Native Friendship Centre, Sudbury and Area Victim Services, and with the funding support of the Government of Ontario, GSPS began the Trauma Informed Indigenous Prevention and Support (TIIPS) project lead through our Indigenous Liaison Unit.
Through this project, GSPS in collaboration with our community partners was given the opportunity to develop and offer various educational tools to enhance community awareness in hopes that the information will educate, assist with prevention, and offer support to frontline workers who work with those who are at risk of, or have been affected by exploitation and violence.
Today, we are pleased to launch the 'Guiding Our Path - Together We Heal: Human Trafficking and Intimate Partner Violence Toolkit for Survivors'.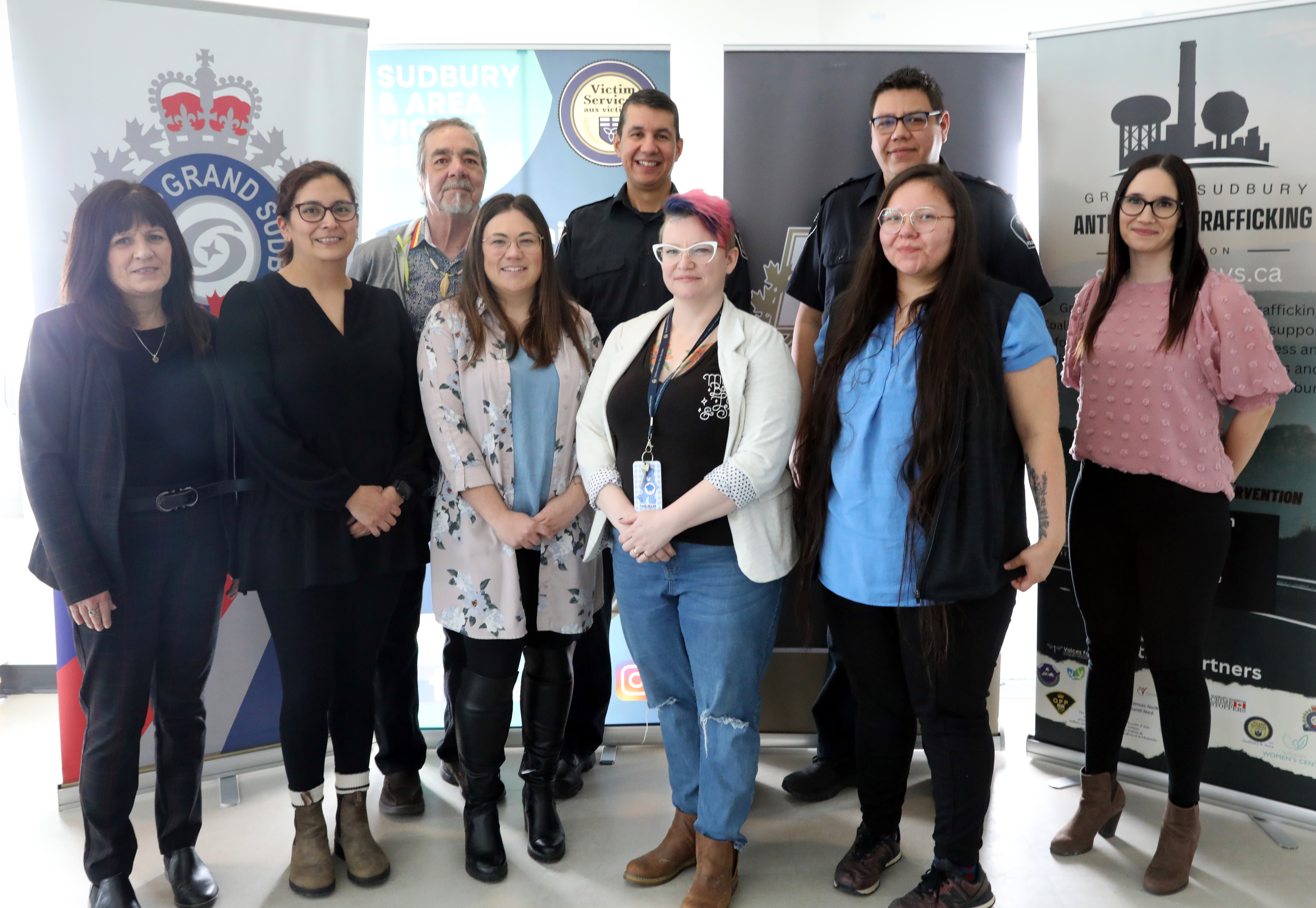 This toolkit was developed with the help of many community partners including Shkagamik-Kwe Health Centre, N'Swakamok Native Friendship Centre, Sudbury and Area Victim Services, Atikameksheng Anishnawbek Restorative Justice, the Indigenous Advisory Committee and those with lived-experience. Designed by artist Raven Debassige, the artwork on the toolkit depicts the protection of the Heartberry and the empowering nature of external support, love, and care.
Today, we are also announcing that community members can report Human Trafficking through our online reporting system CopLogic.
Through consultation with our community partners and based on the success of making Sexual Assault reportable online, we felt as though this was an innovative step towards enhancing community safety and well-being.
We will continue to learn from those with lived-experience and those who provide support services to Survivors in order to better serve our community.
Back to Search