As part of our commitment to reframing policing in Greater Sudbury, we are pleased to announce the official launch of the Mobile Crisis Rapid Response Team (MCRRT). The new Mobile Crisis Rapid Response Team (MCRRT) pairs Officers with a Health Sciences North Crisis Worker to respond to Mental Health and Addictions emergencies reported through our 9-1-1 Emergency Communications Centre. Under this new program, Crisis Workers can help de-escalate crisis situations, provide an on-site assessment and connect individuals to community services and supports.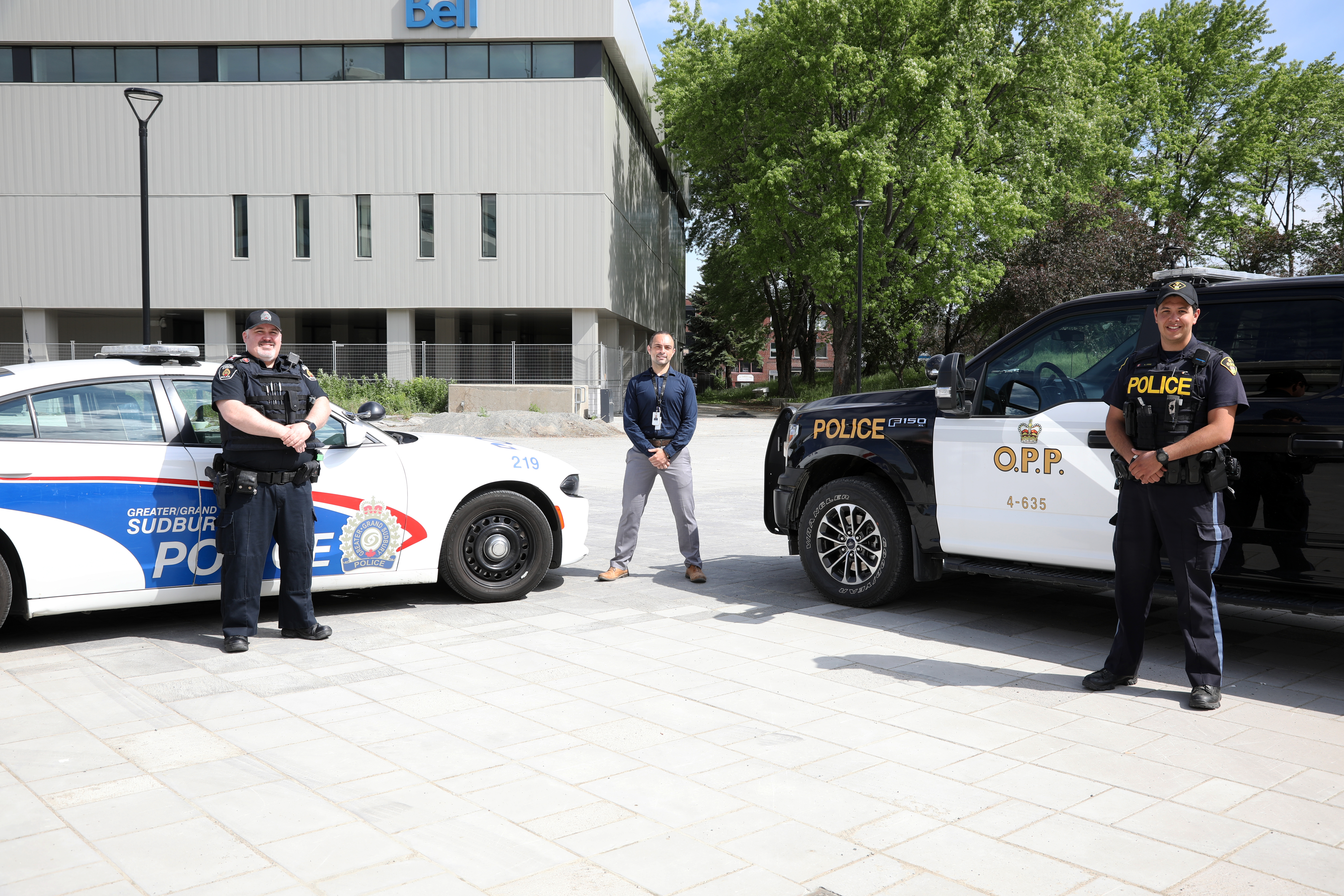 In partnership with Health Sciences North (HSN), we worked with additional community partners from the Canadian Mental Health Association (CMHA) and individuals with lived experiences, as well as, provincial partners to help guide the development of our local model. Our overall goal is to better serve our community in responding to Mental Health calls for service and dealing with individuals in crisis. Through additional collaboration we aim to reduce Emergency Department admittance related to Mental Health, reduce Police wait times for physician assessments in the Emergency Department, reduce recidivism and create additional supports for our Officers when responding to Mental Health-related calls.
The MCRRT response capacity provides an additional service in the continuum of Mental Health and Addictions care between Police, Crisis and hospital services, and other mental health and addictions service providers.
Individuals in receipt of MCRRT services will:
• Have access to the most appropriate level of service in their home/community environment;
• Have access to coordinated care through transitional case management support;
• Experience effective care transitions with the hospital, when required;
• Where possible, be diverted from the Criminal Justice System and potentially reduce recidivism rates;
• Be provided with alternative options to a hospital admission
As part of the MCCRT, our Officers will complete additional de-escalation training and culturally sensitive empathy-based training. We are excited about this new partnership that provides an alternative response to Mental Health and Addictions-related calls and we look forward to the positive impact it will have on our community and on our operational deployment of resources.
Back to Search