As we continue to celebrate Police Week by recognizing our valuable and dedicated personnel, both Sworn and Civilian, we'd like to introduce you to the person who manages the Golden Glue of our service – our 911 Emergency Communications Centre:
"My name is Craig Maki and I am the Manager of the 9-1-1 Emergency Communications Centre.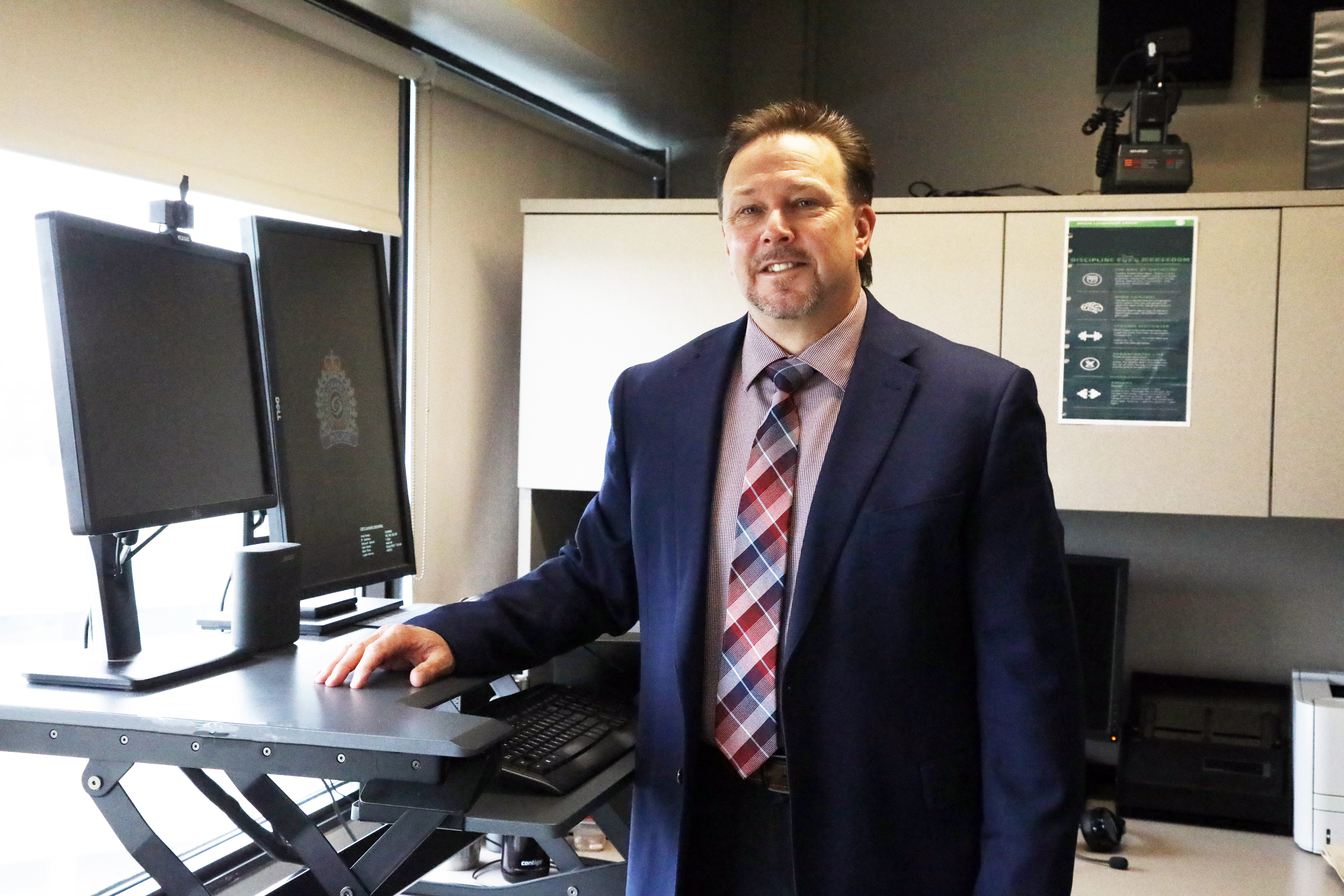 I started my career with the Greater Sudbury Police Service in April 1985. I have been the Manager of the 9-1-1 Emergency Communications Centre since March 2016.
Our unit answers all the 9-1-1 Calls for the City of Greater Sudbury. If someone requires an ambulance, we send the call to our colleagues at the Ministry of Health Central Ambulance Communications Centre. If a caller needs Police or Fire services, our unit dispatches those Emergency First Responders so the caller can get the help they require.
My role as Manager is to ensure that our police communicators have the requisite tools and guidance to perform their role.
Our Communicators are the "Golden Glue" for the Public, Fire Fighters and Police Officers that we serve. Typically over the course of a year, communicators will answer 60,000 9-1-1 calls and manage over 200,000 calls into the 9-1-1 ECC. Our communicators also dispatch and manage over 100,000 police and fire events.
The best thing about my job is the people that I work with. On a daily basis, I am privileged to observe our Communicators manage very challenging calls requiring emergency response. They are dedicated to the community safety and well-being of the City of Greater Sudbury and perform their jobs with the utmost professionalism.
It is an incredible sight for me to personally observe this team of 9-1-1 Professionals pull together during times of crisis to ensure that callers requiring Emergency Services are getting the help they require.
The communicators in the 9-1-1 ECC are an important part of the Greater Sudbury Police Service. They exemplify the mindset of all the members of the GSPS in that whatever their role, they are dedicated to public service. Working with people that truly care about the community that my own family lives in is the reason why I love working for the GSPS."
Back to Search