As we continue to celebrate Police Week by recognizing our valuable and dedicated personnel, both Sworn and Civilian, we'd like to introduce you to CSP Matt Pacan of our Police Community Response Centre:
Q: What is your name and the official name of your Unit?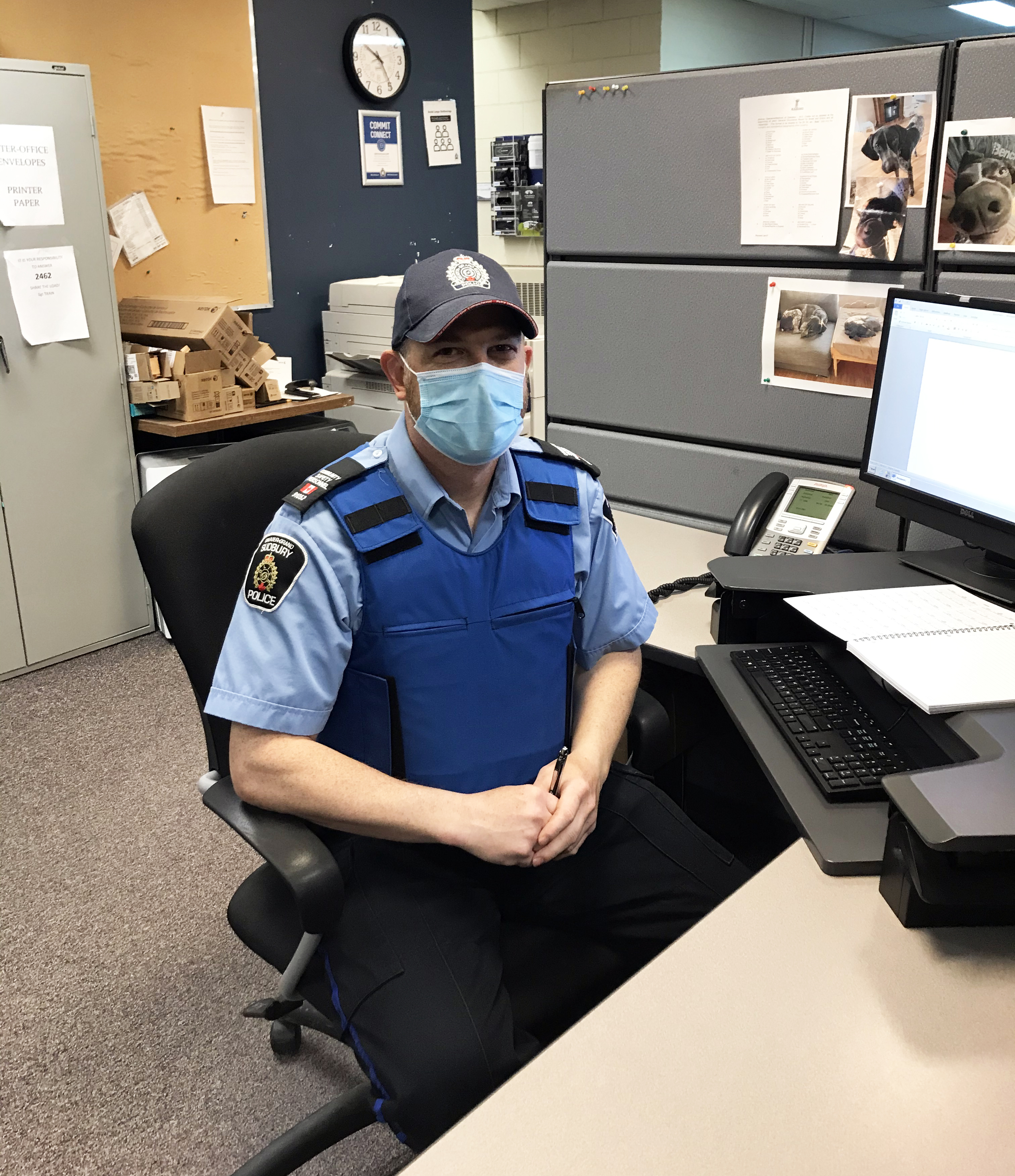 A: My name is Matt Pacan and I am a Community Safety Personnel (CSP) Coordinator. I work in the Police Community Response Centre (PCRC).
Q: How long have you been working with the GSPS? And when did you commence the current position you have now?
A: I have been employed by the GSPS for approximately 17.5 years and have been working as a CSP Coordinator in the PCRC since May of 2019.
Q: What is the mandate/function of your Unit?
A: The main function of our unit is to process priority 4, 5 and 6 (non-urgent) calls for service by way of telephone and via online through CopLogic. Some examples of these call types include Break & Enter to detached garage, Fraud, Theft Under, Theft from Vehicle, Found Property, etc. Another core function of the PCRC is the crime prevention component associated to the various calls for service, as it is imperative to provide crime prevention tips to the public.
Q: In two to three sentences, please describe a typical day in your role.
A: During a typical day, CSP Coordinators are expected to handle all incoming Tow Book calls, as well as providing notification to registered owners upon the release of their vehicles after the impound period. CSP's also process all online reports that are submitted via CopLogic and process all calls for service which are assigned to the PCRC task screen.
Q: What do you like most about your job? Why do you love working for the GSPS?
A: What I like most about my current role with the GSPS is speaking to members of the public regarding their calls for service and helping them through, as well as providing them with useful crime prevention information.
Back to Search