As we continue to celebrate Police Week by recognizing our valuable and dedicated personnel, both Sworn and Civilian, we'd like to introduce you to Constable Kyle Chandler: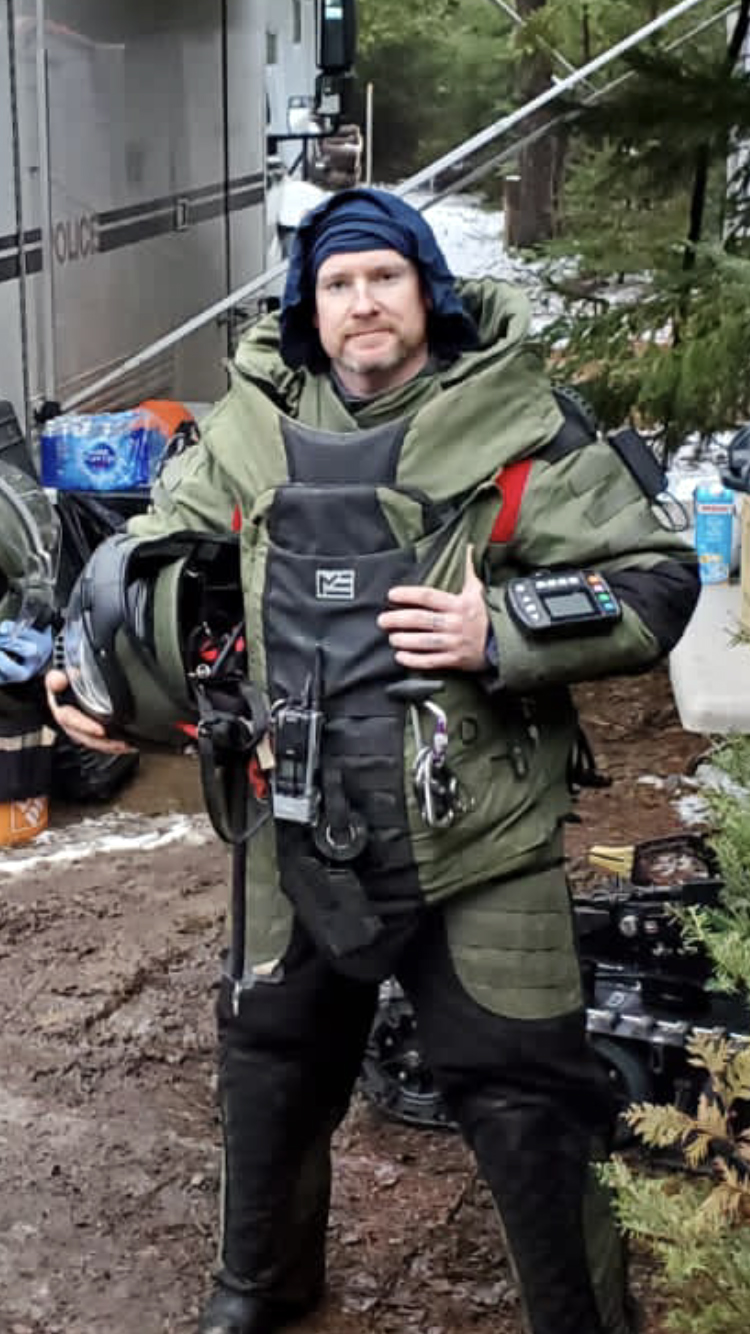 "My name is Kyle Chandler and I am a member of the GSPS Emergency Response Unit (ERU).
More specifically, I am a Team Leader and Sniper with the Tactical Unit and a Police Explosive Technician (Bomb Tech) with the Explosive Disposal Unit.
I have been a police officer with the Greater Sudbury Police Service since 2007 and a member of the ERU since 2012.
The Mandate of the ERU is to safely resolve high risk situations while preventing injuries to the public, police members and the subject of the interaction.
The Explosive Disposal Unit responds to any incidents involving explosives and utilizes specialized equipment such as X-ray, disrupters, robotics etc. to render the scene safe.
A typical day starts with physical fitness and equipment maintenance, followed by assisting frontline and investigative policing units. The ERU routinely assists with crisis negotiations, high risk arrests, K9 deployments, and search warrant execution.
Members are available 24/7, on duty and on call, ready to assist with incidents that require ERU members specialized training and equipment. These incidents often include barricaded persons, armed robberies, weapons complaints and so forth.
What I like most about my job is the extensive specialized training that enhances our ability to work as a team and assisting community members during crisis situations.
What I love most about the GSPS are the members, Civilian and Sworn, that continue to serve our community during adverse times with nobility and professionalism."
Back to Search