Fat truck saves the day!
Throwback to Wednesday, November 8th, 2023. On that evening, Greater Sudbury had received a torrential downpour of snow. GSPS received a call for service around 9:30 p.m. in relation to two ATV riders who were stranded in the bush area East of MR 80, North of Maley Drive. Throughout their ride, the two riders had become separated and could not find their way back due to the poor weather conditions and lack of visibility.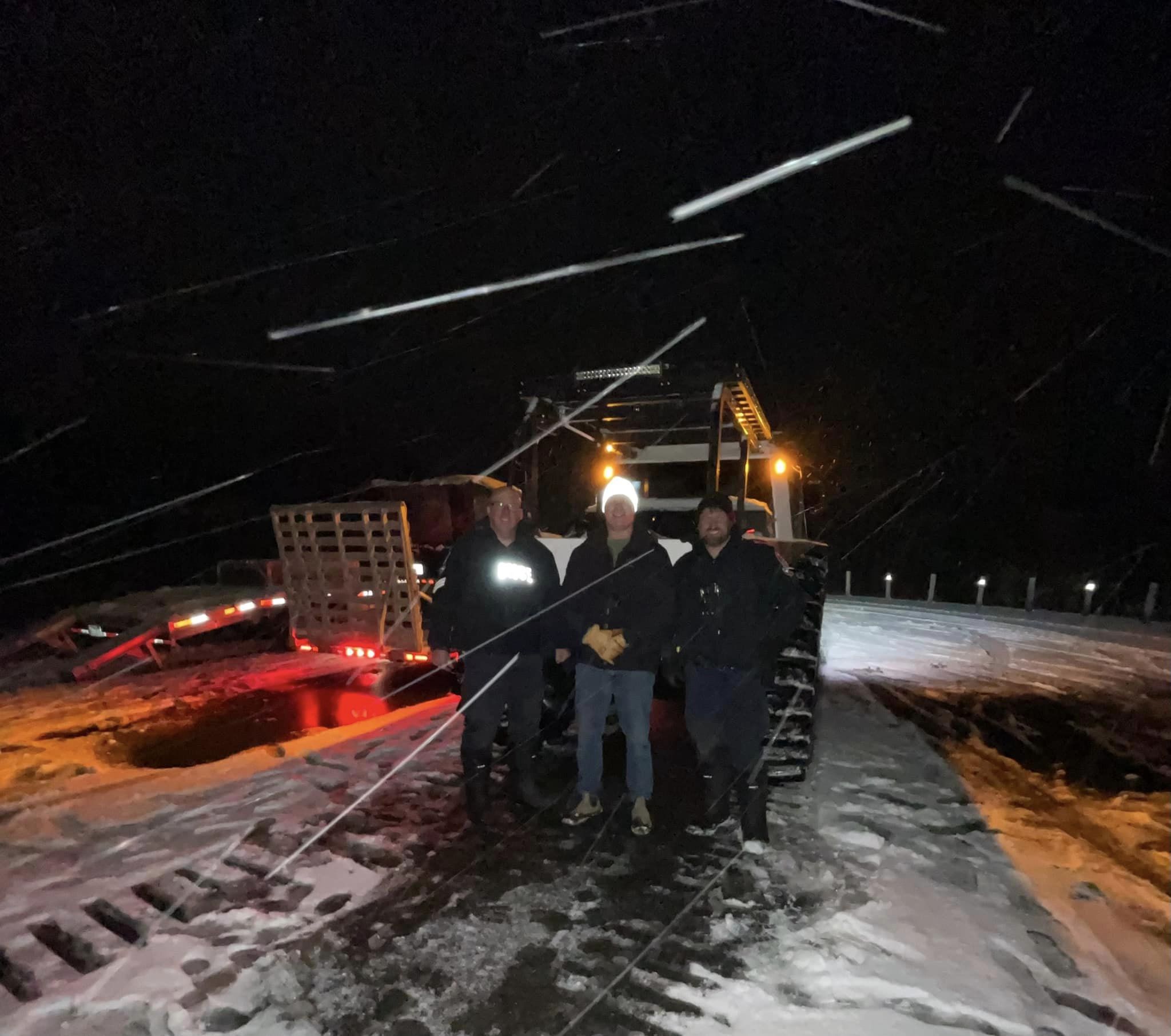 One rider was able to eventually walk to the roadway and was met by Greater Sudbury Paramedic Services. Fortunately, they sustained no injuries. The other rider, remained stranded in a swamp area awaiting GSPS rescue.
After hours of searching, GSPS Rural and Traffic Officers were able to locate the ATV rider, however, upon attempting to reach the rider, GSPS officers found themselves stuck in the swamp as snow, sleet and rain continued to come down. Unable to move any further, they called retired Staff Sergeant Daryl Adams, President of RufDiamond Ltd. to attend. With his fat truck, Daryl was able to travel through the rugged terrain, poor weather conditions and through the lake to reach the stranded ATV rider. By 4:00 a.m., the rider was safely removed thanks to the fat truck. Fortunately, they sustained no injuries and required no medical attention.
Daryl was also able to safely remove GSPS officers to land. By the time all was said and done, it was approximately 6:30 a.m.
GSPS wishes to extend a huge thank you to RufDiamond Ltd. and retired Staff Sergeant Daryl Adams for his heroic assistance.
RufDiamond vehicles and equipment are designed and built to withstand the harshest of conditions and to access remote locations.
Back to Search