Meet Julia Kinna, Project Champion/Project Empower Coordinator with our Criminal Investigations Division: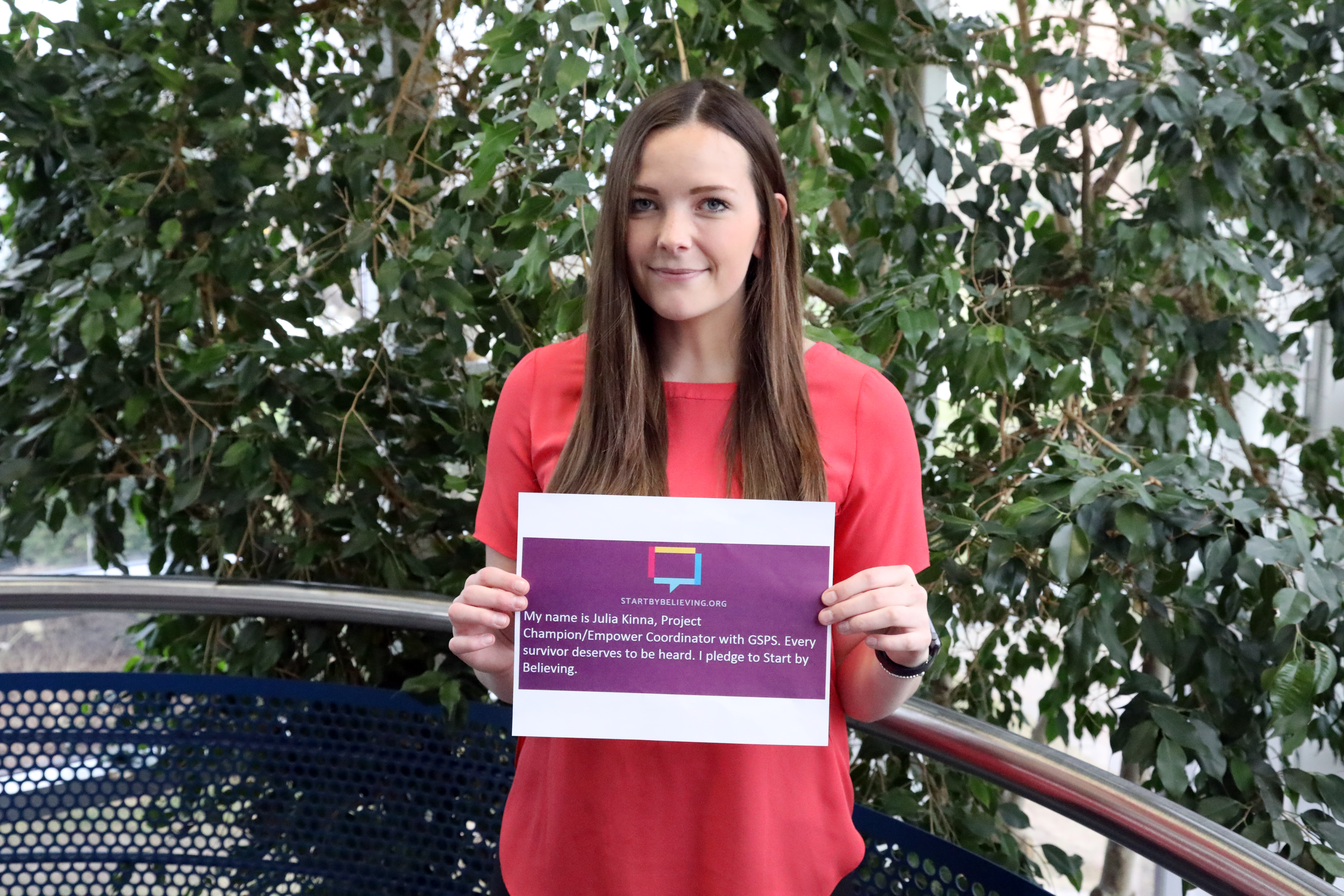 "As the Project Champion Coordinator, I work alongside detectives within the Criminal Investigations Division and closely with Sudbury & Area Victim Services. Project Champion promotes our online reporting method for Survivors of Sexual Assault, provides training to frontline officers, maintains partnerships within the community, and provides a wraparound support service framework for Survivors who choose to report to the police. Every Survivor deserves to be heard. I am passionate about helping Survivors of Sexual Assault as I believe that they deserve to be treated with dignity and respect and receive timely access to services that will help their healing process. I am aware of the bravery it takes for an individual to speak about such a violent crime and I think that there is power that comes from believing Survivors."
We take reports of Sexual Assault very seriously. May is Sexual Assault Awareness Month and we are proud to support the Start by Believing campaign.
When Survivors of Sexual Assault are doubted or blamed, it decreases the likelihood that they will report the crime to Police and reach out for help. Start by Believing is a public awareness campaign designed to end the cycle of silence.
If you have experienced a Sexual Assault, you have various options for reporting the incident(s) to Police if and when you are ready to do so.
In the case of an emergency, if you are in danger or need medical assistance or if the incident just took place/the person responsible is nearby, please call 911 immediately.
If you are reporting a Sexual Assault after the fact and you do not believe that you require immediate assistance, you can call us at 705-675-9171 or you can report it online through our online reporting system.

Under the Reporting heading you will find a page dedicated to Sexual Assault reporting with additional information including a Sexual Assault Survivors Guide.

Back to Search