Thank you to everyone who joined us for the reopening of our Sudbury Region Police Museum last night!
The Sudbury Region Police museum originally opened in 2002 and was originally spearheaded by Retired Staff Inspector Robert Cowley and Retired Superintendent Emile Lavigne. Using artifacts, photographs and documents, the museum displays the origins, growth and development of the Greater Sudbury Police Service and local law enforcement.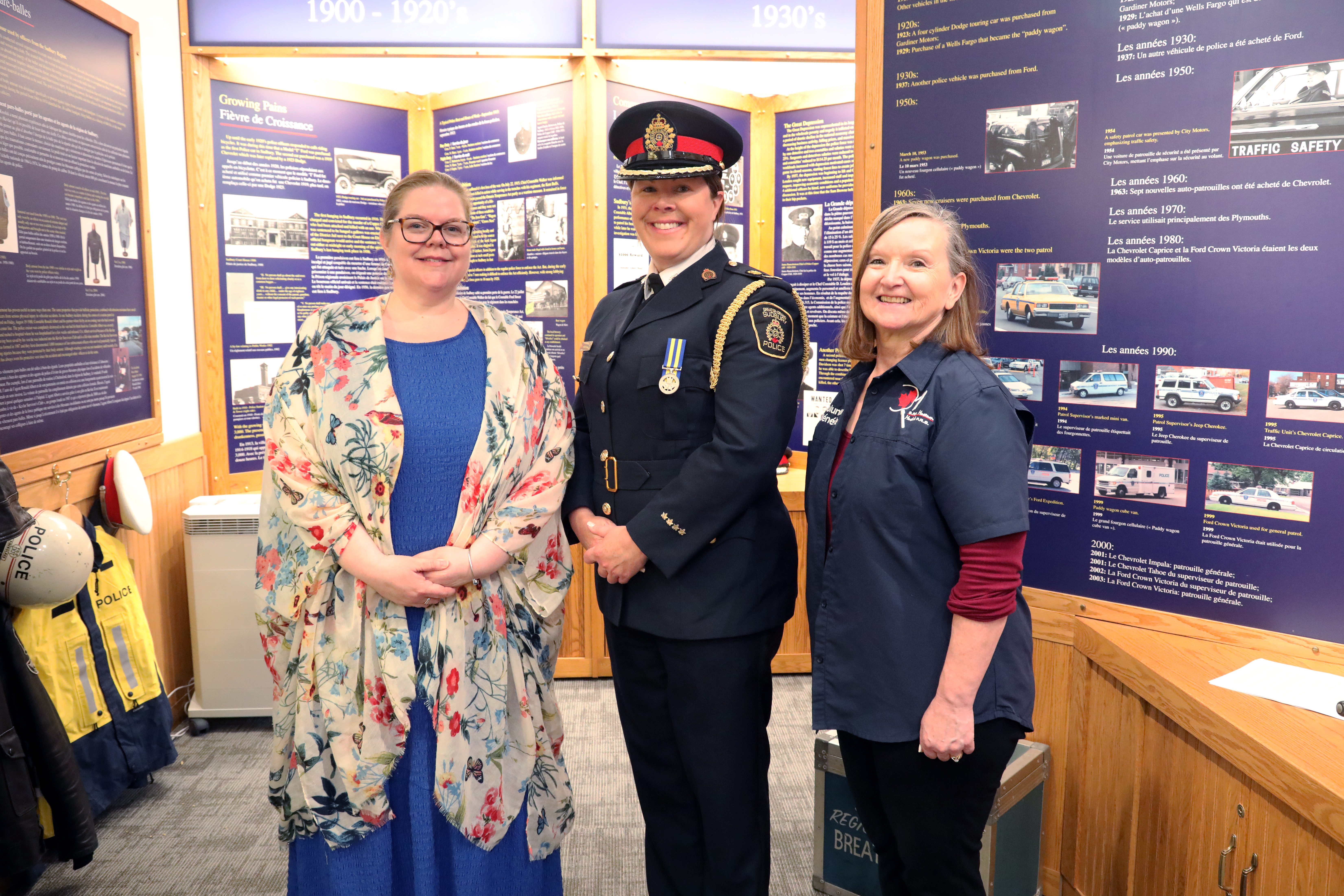 Within the museum, there are various displays that include the history of forensics, communications, transportation, firearms and equipment, body armour and the evolution of the police uniform.
Over the years, the museum has hosted thousands of guests and visitors, both locally and internationally.
Through a group of dedicated volunteers, the museum has always been part of community events and displays including Police Week, Sudbury Heritage Fair, Doors Opens Ontario, May is Museum Month, Sudbury Blueberry Festival, Sudbury Theatre Centre and many more.
GSPS is proud of the museum, the board and the volunteers who ensure its longevity and maintenance. The Sudbury Region Police Museum holds memberships to both the Ontario Museum Association and the Ontario Historical Society.
This new location at 128 Larch St will continue to serve the community as a place to remember our Fallen Officers and create conversations of the evolution of policing in Sudbury.
Back to Search