Yesterday, Cst. Hinds, Cst. Rancourt and Cst. Gosselin of our Traffic Management Unit attended St. Joseph's Health Centre of Sudbury to help make one of their residents' wishes come true.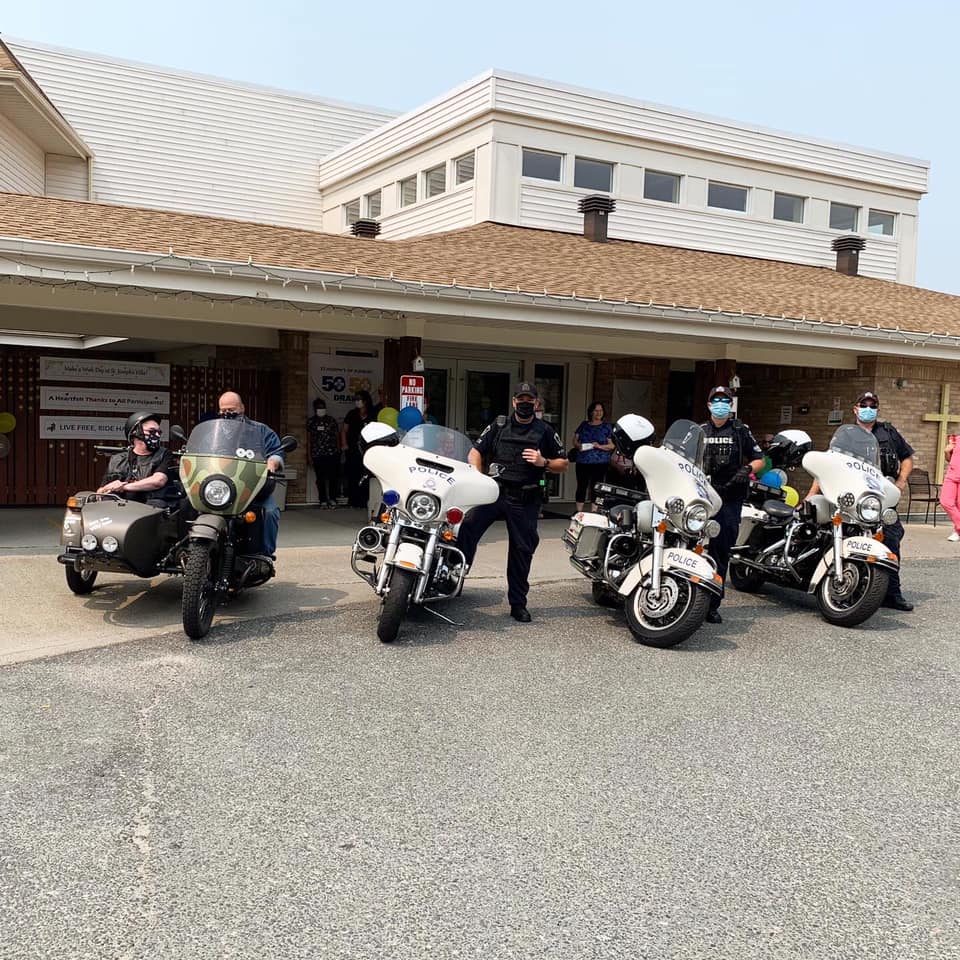 Jim Oman is a long time motorcycle enthusiast who had plans to continue riding, but unfortunately suffered a stroke that has prevented him from doing so. Riding in a motorcycle sidecar across town has been his dream.
Tanya Ann Ball and her team from St. Joseph's Villa oraganized a ride with community member Pat Severin who has a motorcycle with a side car.
The Freedom Riders Motorcycle Association of Northern Ontario, Inc. (Sudbury) as well as Sudbury Bike Nights joined in with Jim, Pat and members of our Traffic Management Unit for a ride through Sudbury. They finished their ride at A&W, where A&W owners Suzanne and Paul Gaudreault treated everyone to a cold root beer and a special treat for Jim.
We are so happy that Jim's wish to ride in a sidecar was fulfilled thanks to the Villa's Make A Wish Day - and that GSPS got to be a part of this special moment.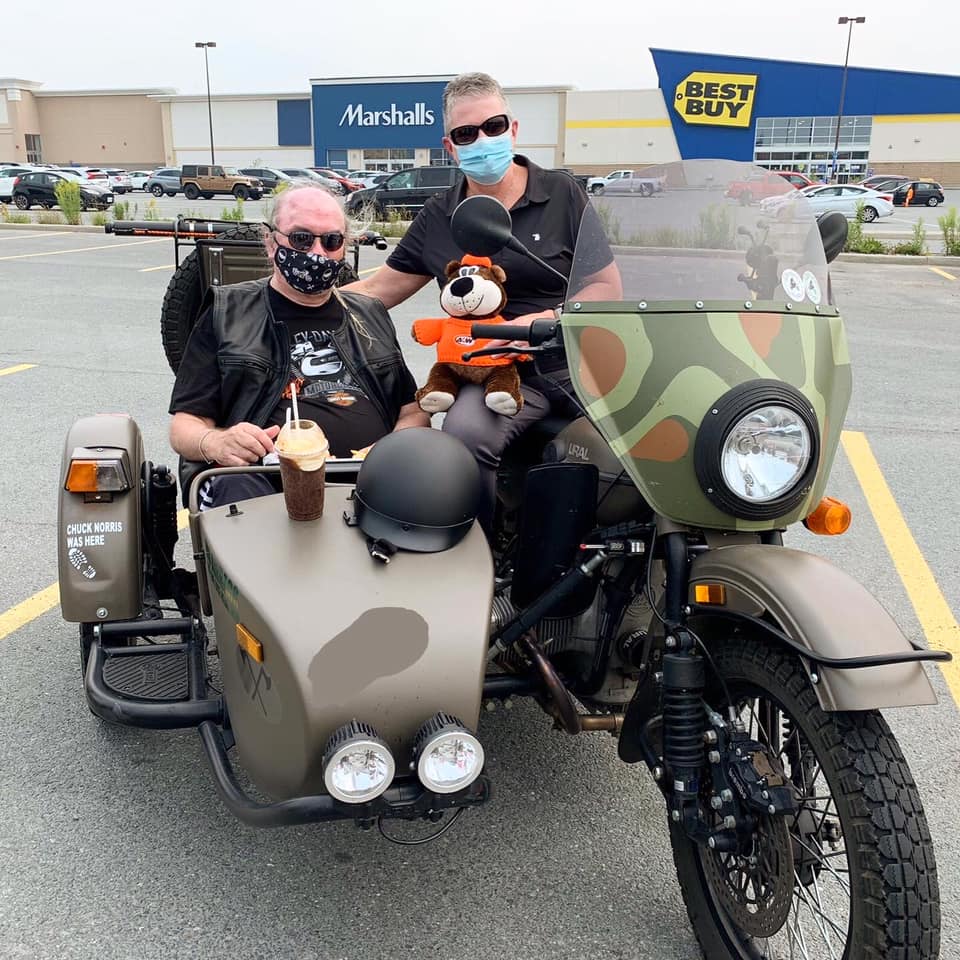 Back to Search