Posted on Wednesday, October 30, 2019 03:44 PM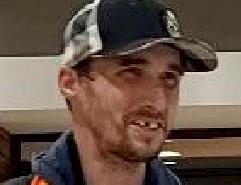 We are requesting the Public's assistance in identifying the man responsible for multiple Theft of Poppy Donation Boxes, as well as, other donation boxes from local businesses.
Since October 23, 2019, there have been six reported Thefts of donation boxes.
We are asking businesses that have donation boxes to ensure that the boxes are accounted for. As a business owner or employee, if you notice that your donation box is missing, please report it online through our website www.gsps.ca...
Posted on Thursday, October 24, 2019 01:23 PM
Around 7:45 a.m. this morning, Thursday, October 24, 2019, an Officer attended Jeanine Street in Greater Sudbury in order to investigate a reported Break and Enter that had taken place on Wednesday, October 23, 2019. When the Officer arrived in area, he began to check the various lots that are currently under construction. The Officer found a Suspicious Vehicle parked in one of the vacant lots. As he approached the vehicle he was confronted by two men. The Officer identified himself as Police and...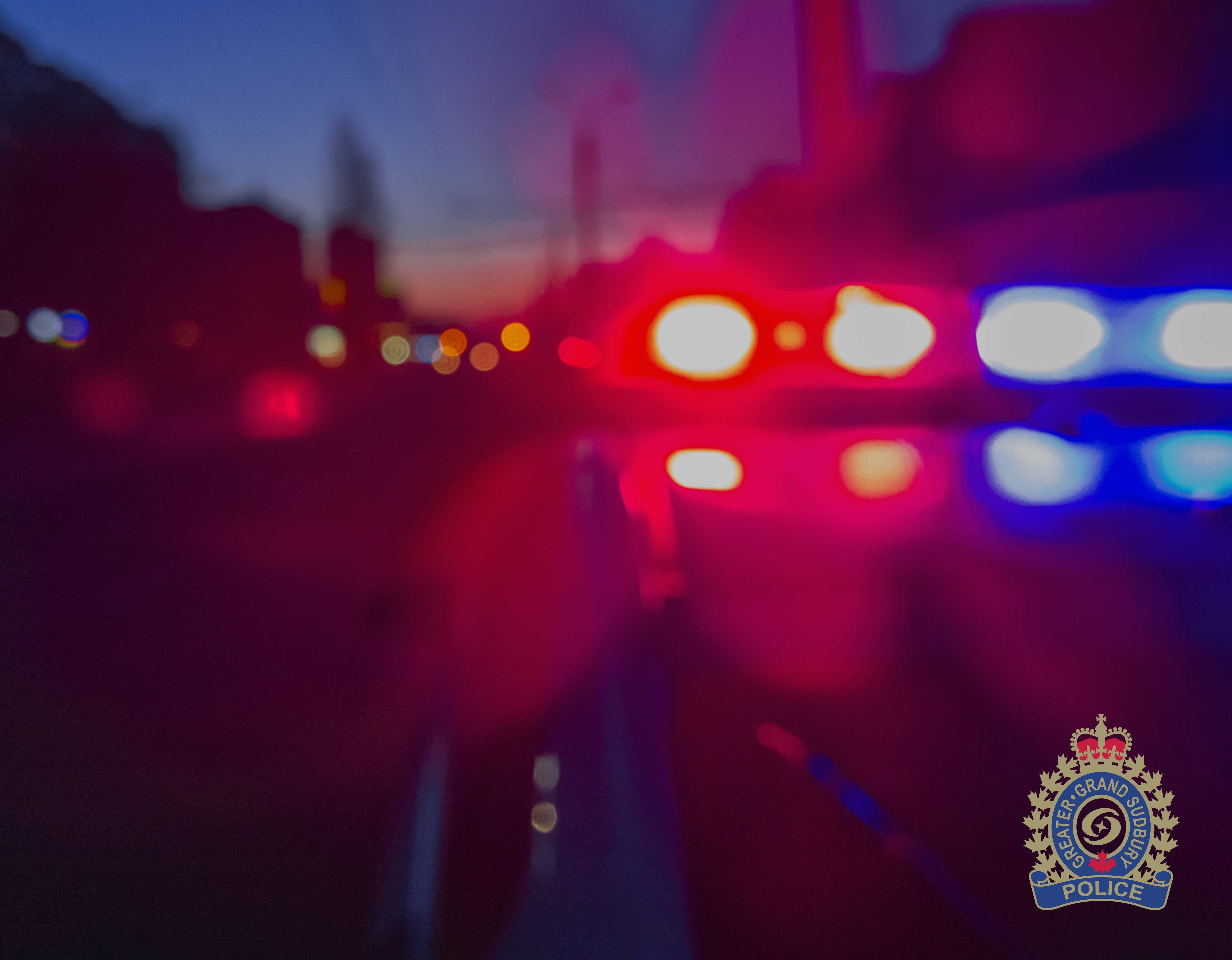 Posted on Thursday, September 26, 2019 06:15 PM
**UPDATE**
Just before 2:30 p.m. members of the Ontario Provincial Police Tactics and Rescue Unit and Emergency Response Unit made entry into the residence and took the man into custody.
The 43 year old man is being charged with the following offences under the Criminal Code of Canada;
Weapons Dangerous
Careless Use of a Firearm
Unauthorized Possession of a Firearm
Pointing a Firearm
Forcible Confinement
Additional charges are pending as Officers will be conducting a Search...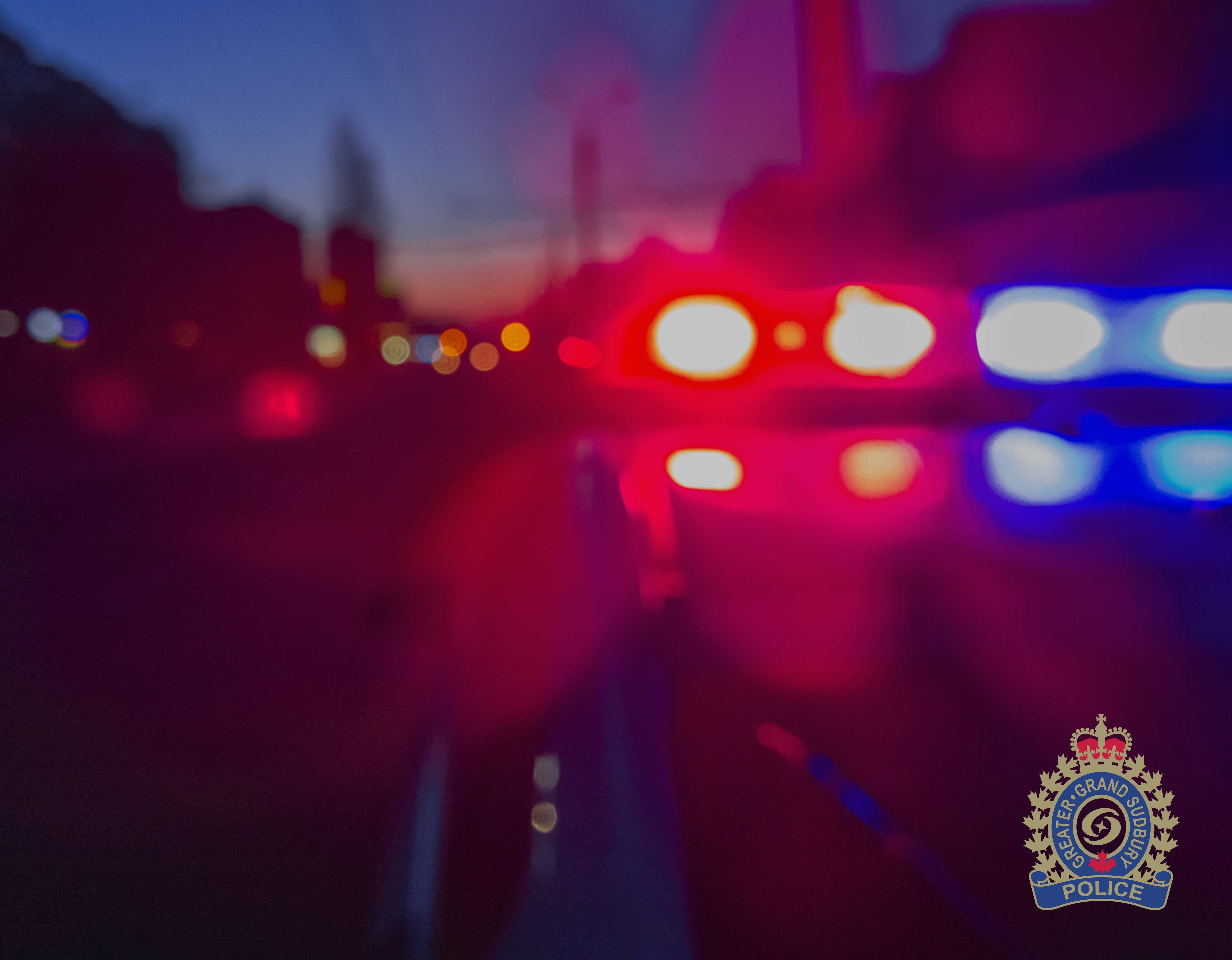 Posted on Thursday, September 26, 2019 12:15 PM
Shortly after 5:00 p.m. on Wednesday, September 25, 2019, we received a call regarding a disturbance at a residence on McKenzie Street in Chelmsford involving multiple individuals.
Patrol Officers arrived on scene and through additional information that was gathered as part of the investigation, it was determined that the incident was a hostage situation involving a 26 year old woman being held hostage by a 43 year old man and that there were firearms inside of the residence. The two individuals...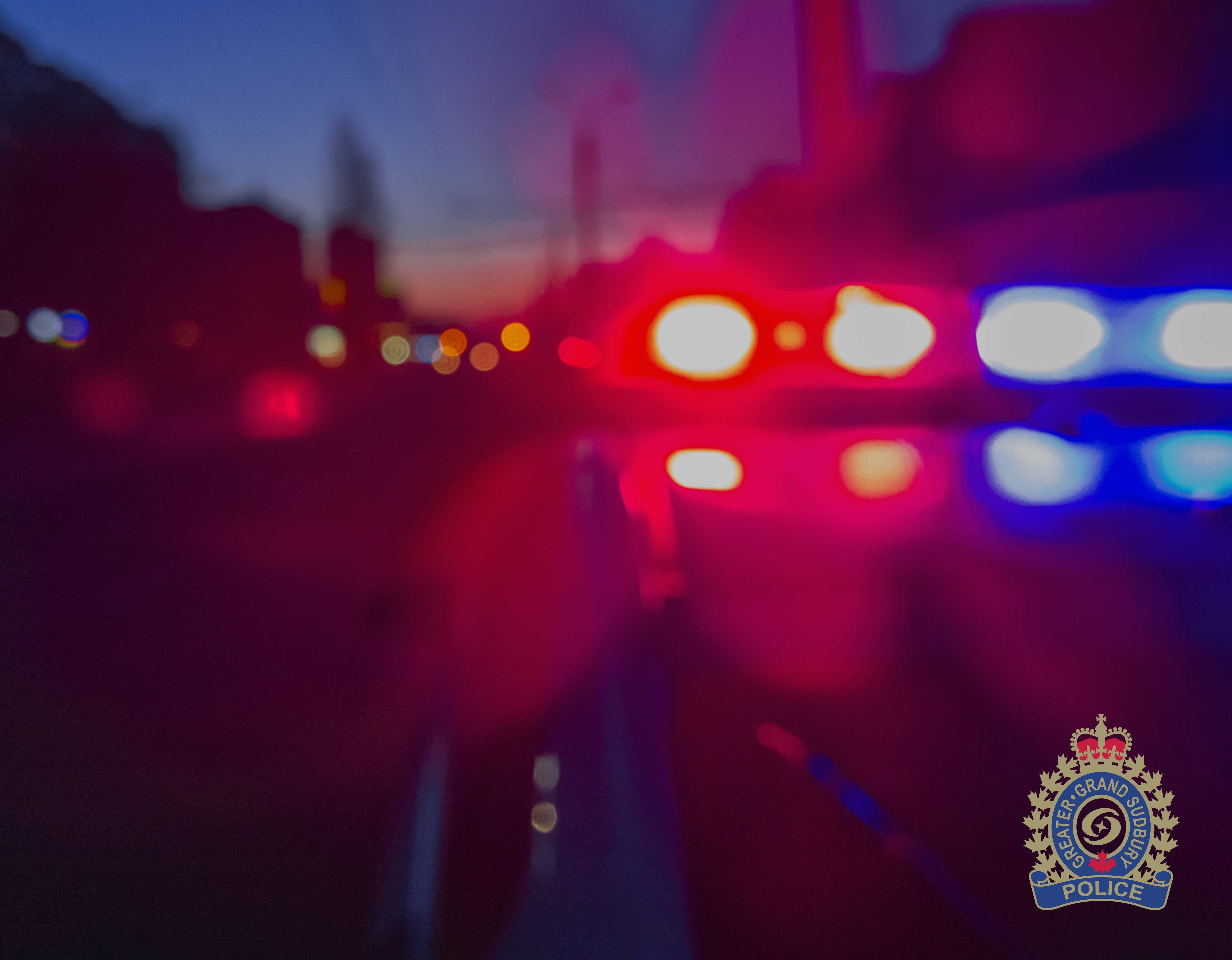 Posted on Wednesday, September 25, 2019 01:00 PM
Around 6:45 p.m. on Sunday, September 15, 2019, the Greater Sudbury Police Service responded to a serious motor vehicle collision involving a single motorcycle on Long Lake Road near Sunnyside Road.
The driver of the motorcycle suffered life threatening injuries and was transported to hospital by Paramedic Services.
Members of the Traffic Management Unit attended the scene and began an investigation into the incident. As a result of the investigation, it has been determined that excessive...