Posted on Thursday, January 23, 2020 02:57 PM
At around 1:00 a.m. on January 23rd, 2020, two unknown suspects entered a residence on King Street in Sudbury while the occupant of the residence was asleep.
The two suspects took a pair of pants that were lying on the occupant's bed, which contained the occupant's wallet and prosthetic leg. The suspects then immediately fled the residence.
Descriptors of the two suspects are unknown at this time.
The Greater Sudbury Police Service is seeking assistance from the public in identifying the two...

Posted on Wednesday, January 22, 2020 10:49 AM
At around 11:30 p.m. on Monday, January 20th, 2020, two men entered a residence on Bloor Street in Sudbury, violently assaulted the two residents inside and robbed them. The two victims were taken to hospital where they were treated for extensive injuries and subsequently released.
It has been reported that the two male suspects are in their mid-twenties and were wearing dark clothing at the time of the assault and robbery.
This was an isolated incident and there is no threat to...
Posted on Thursday, January 16, 2020 12:15 PM
Just before 3:00 a.m. this morning, Thursday, January 16, 2020, members of the Greater Sudbury Police Service Tactical Unit and Integrated Crime Team assisted by members of the Ontario Provincial Police - Organized Crime Enforcement Bureau and Biker Enforcement Unit executed a Search Warrant at an unlicensed, after-hours bar on the Kingsway run by the Hooligans Motorcycle Club.
As a result, a 45 year old member of the Hooligans Motorcycle Club was charged with Unlawfully Keeping Liquor for Sale while...
Posted on Thursday, January 09, 2020 10:17 AM
Just after 3:00 a.m. this morning, Thursday, January 9, 2020, we were called in relation to a Mischief in progress on Morin Avenue where the man believed to be responsible was still on scene.
Patrol Officers arrived moments later and found the man standing outside of the residential building holding a large wooden table leg. The man appeared to be very agitated and could be heard yelling at someone inside of the building.
Upon seeing the Officers, the man dropped the table leg and ran inside the...
Posted on Wednesday, January 08, 2020 03:45 PM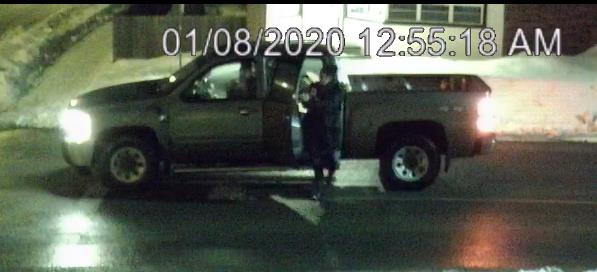 At 12:55 a.m. this morning, Wednesday, January 8, 2020, we received a call regarding a suspicious incident on Frood Road near Jean Street where a woman was seen getting out of a vehicle at the intersection and having a verbal argument with someone inside the vehicle before walking away on Frood Road.
A man was seen exiting the passenger side of the vehicle and chasing after the woman while the driver of the vehicle put the truck in reverse in order to catch up to them. The man was then seen pushing...