Posted on Thursday, October 14, 2021 11:21 AM
Congratulations to Marina Leblanc, the deserving recipient of our 2021 Karrie Burke Young Women in Policing Bursary.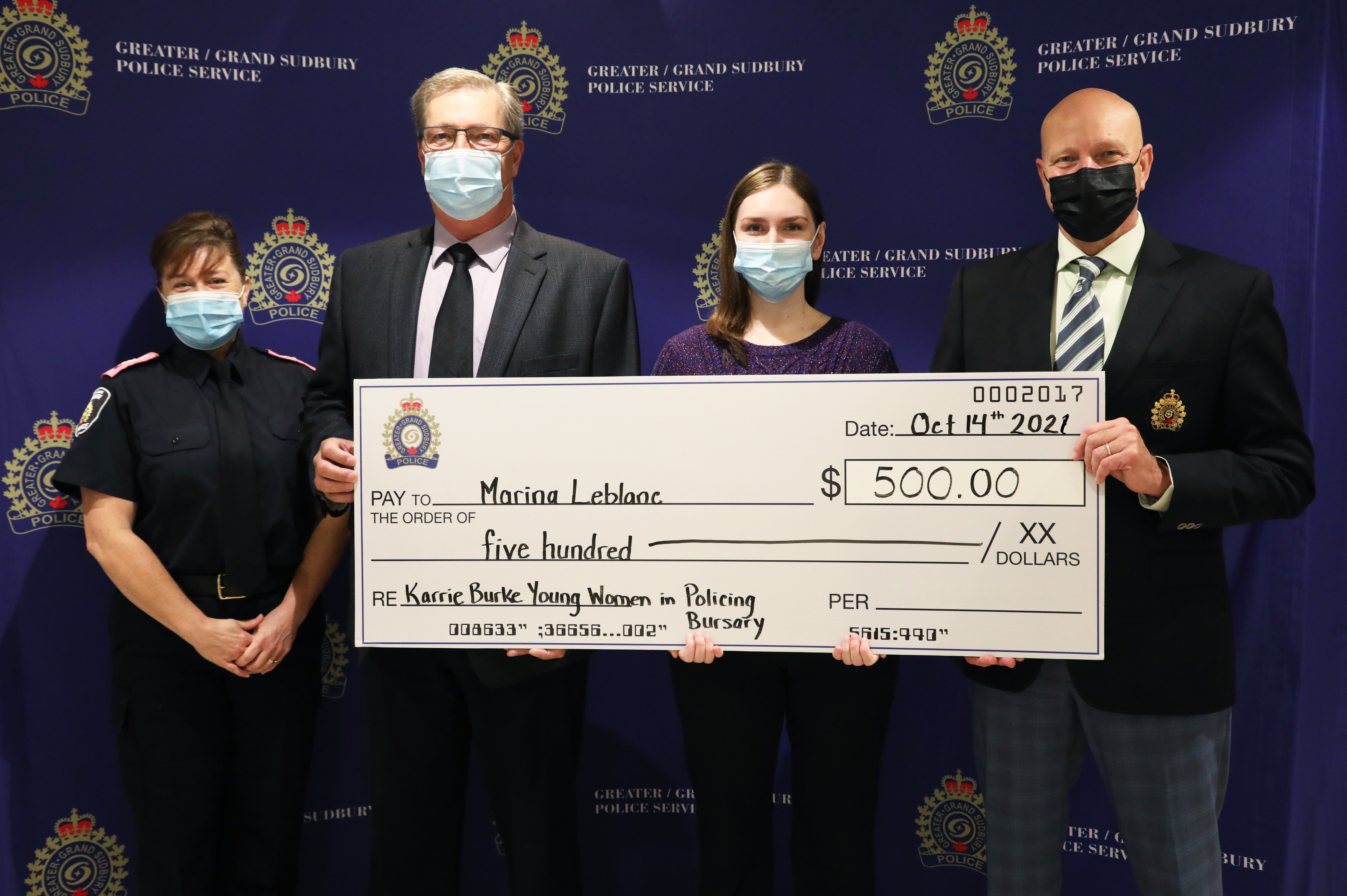 Marina has wanted to be a police officer since she was 12 years old. On her path to pursuing a career in policing, Marina has read books and manuals, gone on police ride-alongs, met with officers, attended numerous recruiting events, visited policing museums and watched policing-related TV programs. Her favourite motto is from CTV Flashpoint – "Connect, respect and protect."
Marina...
Posted on Wednesday, October 13, 2021 09:31 AM
Although we could not gather in person for the Community and Police Awards Gala, we would still like to formally recognize members of our Service and of the Public who have had a direct impact on community safety and well-being in Greater Sudbury.
The Sergeant Richard McDonald Memorial Award is presented to a Police Service member in recognition of their enthusiasm and positive attitude that significantly motivates police service members, fosters team spirit and supports the Police Service's Shared...
Posted on Tuesday, October 12, 2021 09:34 AM
At around 10:00 p.m. on October 11, 2021, we were called in relation to a Weapons complaint on Bruce Avenue after there were reports of gunshots.
When Officers arrived on scene they located a 40 year old man deceased inside of a residential unit. It is believed that he died as a result of being shot.
Our deepest condolences go out to his family and friends. His name will not be released out of respect for his family's wishes.
Information provided was that multiple people were seen leaving...
Posted on Thursday, October 07, 2021 08:19 AM
In the early morning of October 7, 1993, while on general patrol, Constable Joseph MacDonald conducted a routine traffic stop. Two male occupants exited the vehicle and a violent physical altercation developed, which resulted in the exchange of gunfire. Constable MacDonald, fatally shot, lay beside his empty service revolver.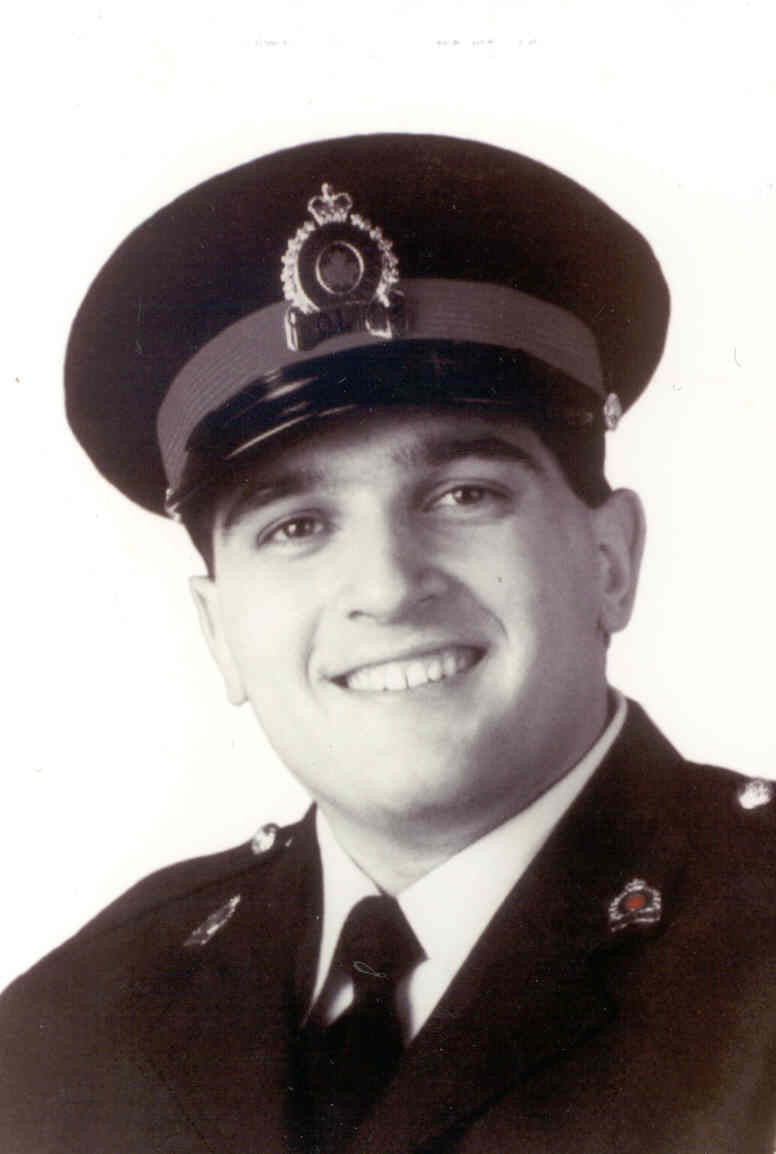 The two male suspects fled the area in a vehicle pursued by police. Subsequently a foot chase and further altercation ensued where both suspects were taken into police...
Posted on Wednesday, October 06, 2021 01:34 PM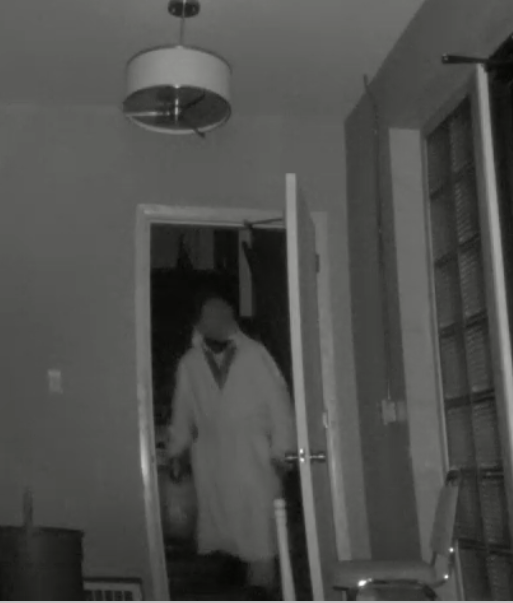 Around 7:20 a.m. on October 1, 2021 we received a call from City of Greater Sudbury Fire Services after Firefighters responded to a structure fire on Eyre Street. Upon extinguishing the fire, Firefighters deemed the fire to be suspicious and contacted Police.
At the time of the fire, the building was abandoned. There were no injuries reported as a result of the incident, however, the structure did sustain substantial damages.
The Ontario Fire Marshal has confirmed that this incident is the result...