Posted on Thursday, December 09, 2021 09:29 AM
As part of the Integrated Crime Section (ICS), our Drug Enforcement Unit (DEU) continues its ongoing effort to address the opioid crisis impacting our community with a specific focus on drug distribution in the Downtown core. The DEU received information that an individual was actively selling illicit substances including Fentanyl in the West-end and the Downtown core of Greater Sudbury.
The Integrated Crime Section initiated an investigation into the matter and through the investigation the...
Posted on Tuesday, December 07, 2021 01:30 PM
Over the weekend, a concerned family reported two of their family members overdue from a weekend camping trip north of Capreol.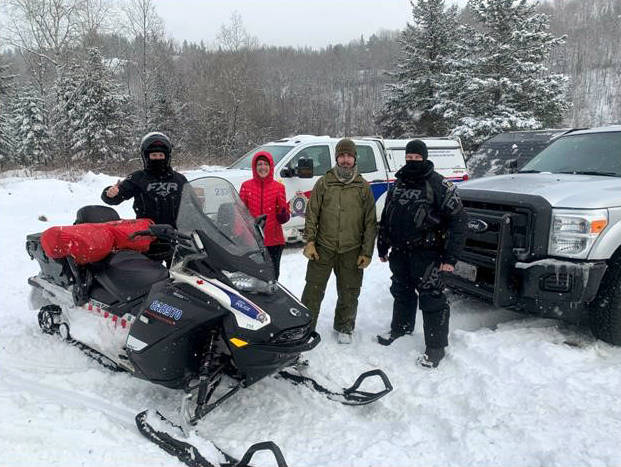 Fortunately, the two missing individuals had informed their family as to exactly where they would be in case they did not return home.
The two individuals also made the wise decision to remain with their vehicle instead of attempting to walk almost 50 kilometres of trails back to the main road.
GSPS Rural Officers were able to successfully locate the individuals and...
Posted on Thursday, December 02, 2021 12:15 PM
On August 2nd, 2021, a young woman was operating a Sea Doo on Ramsey Lake where she suddenly went into a state of medical distress.
Her 911 call was answered by GSPS Communicator, Kevin D'Aoust.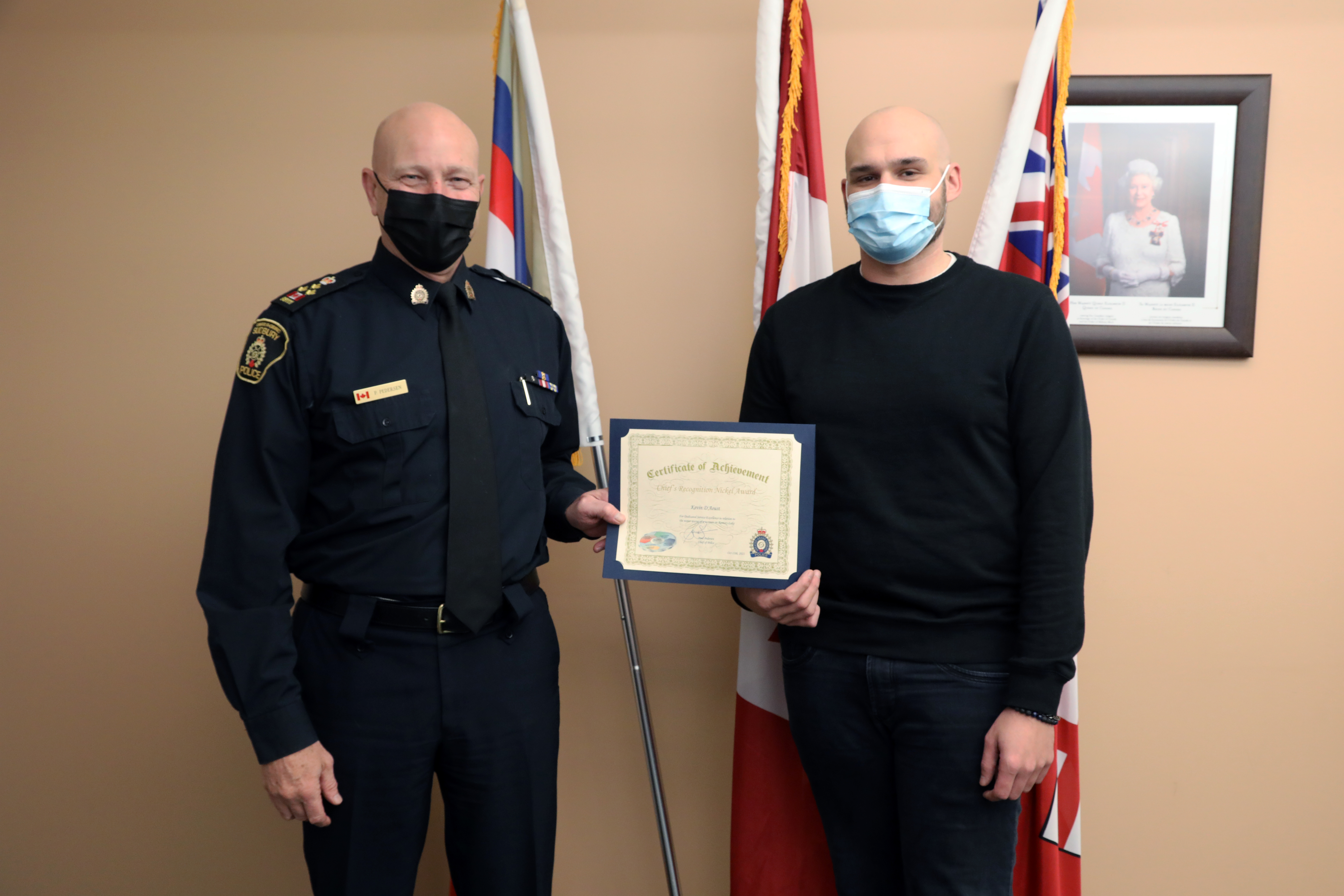 It was incredibly challenging for Kevin to obtain information from the woman as she was in severe distress.
After roughly two minutes of constant probing, Kevin was able to determine that the caller was on Ramsey Lake, in medical distress and that a water-rescue from Fire Services was required.
Kevin...
Posted on Wednesday, December 01, 2021 11:02 AM
Last night, we held our concluding ceremony and feast for our first ever Mooz Akinonmaaget Maa Aki, Moose Hunt initiative. Spear-headed by Cst. Darrell Rivers, GSPS Indigenous Liaison Officer, this initiative aimed to assist in building positive relationships between Indigenous Youth and GSPS Officers based on mutual respect, cultural awareness and inclusivity. In partnership with Niijaansinaanik Child and Family Services, Nogdawindamin Family & Community Services, Kina Gbehzgomi Child and Family...
Posted on Friday, November 26, 2021 03:38 PM
Despite our best efforts through education, awareness and enforcement, we know that people are still driving impaired.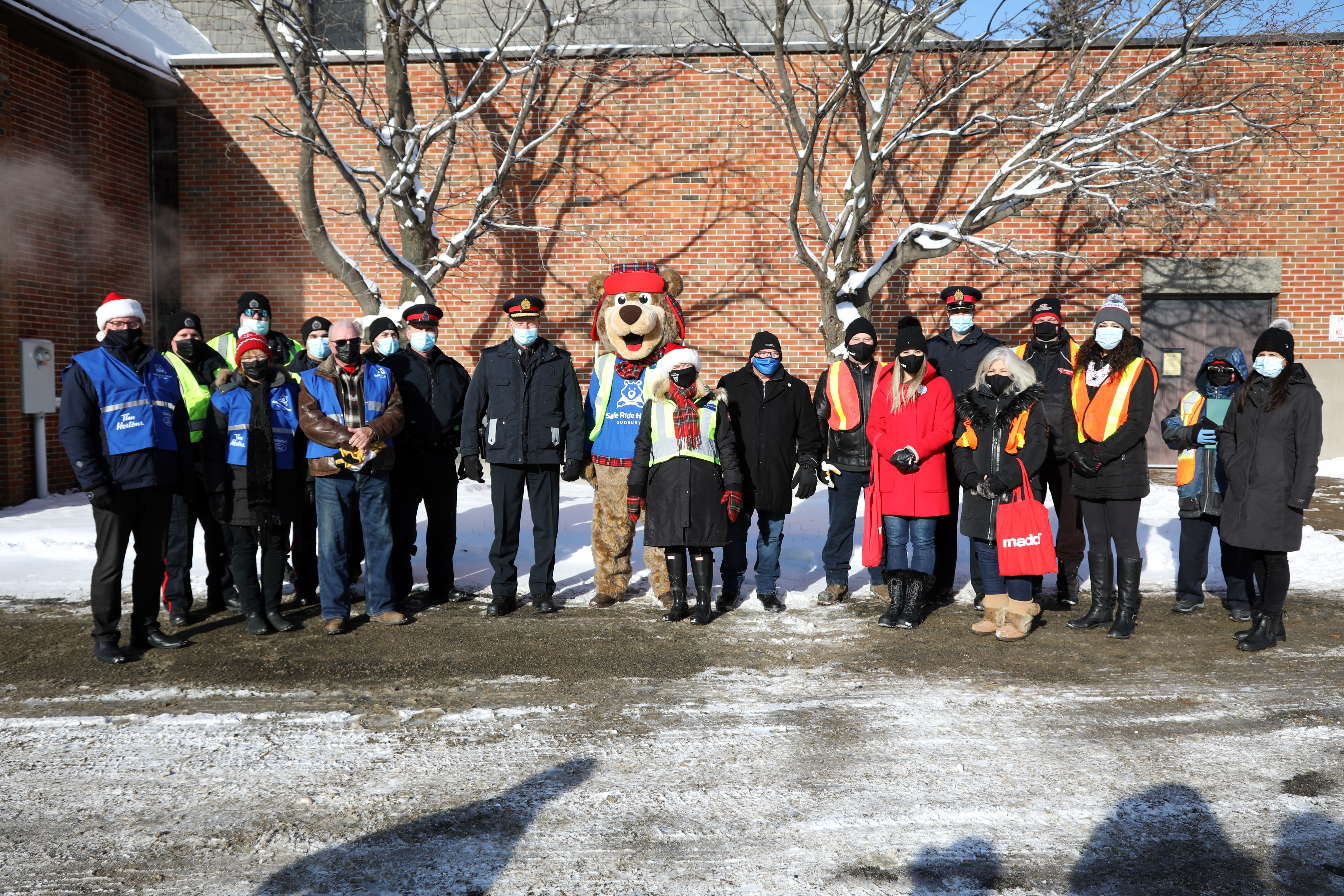 In 2020, we arrested and charged 203 impaired drivers; 66 of those drivers were impaired by drug.

Thus far in 2021, Officers have already arrested and charged 304 impaired drivers where 145 drivers were impaired by drug. This is an overwhelming and unacceptable increase.

Impaired is impaired, whether it be by alcohol, illicit drugs or prescribed medication. You should never...