Posted on Thursday, April 01, 2021 08:28 AM
Around 6:15 p.m. on Wednesday, March 31, 2021, Officers conducted a traffic stop with emergency lights activated on a vehicle being driven on Lloyd Street in Greater Sudbury. As Officers approached the vehicle, they could see that the individuals inside the vehicle were openly using drugs and a quantity of Cannabis was visibly accessible to all of the individuals.
The Officers asked the individuals to exit the vehicle in order to conduct a search. Upon searching the vehicle, Officers located a replica...
Posted on Wednesday, March 31, 2021 09:20 AM
On March 24, 2021, our Internet Child Exploitation and Computer Forensics Units assisted by our Emergency Response and Intelligence Units executed a Search Warrant at a residence in Greater Sudbury.
As a result of the investigation, 24 year old Jessie Bernard was arrested and charged with the following offences:
Make Child Pornography x2
Access Child Pornography x2
Possess Child Pornography x5
Distribute Child Pornography x4
Luring a Child Under 18 to Commit the Offence of Make Child Pornography...
Posted on Monday, March 29, 2021 09:11 AM
On Friday afternoon, March 26, 2021, we received a call regarding a possible impaired driver. Information provided was that a vehicle was parked in the area of Ste.Anne Road and both the driver and passenger appeared to be unconscious.
The caller made multiple attempts to wake the driver by knocking on the window. When the driver woke up, he appeared to be impaired. While the caller was on the phone with our 9-1-1 Emergency Communication Centre, the driver drove off in the vehicle.
As Officers were...
Posted on Thursday, March 25, 2021 10:26 AM
Please be advised that over the past week, we have received two complaints regarding fake iPhone 12 Max Pro's being sold on both Kijiji and Facebook Marketplace. The phones are being advertised as iPhone 12 Pro Max and are being sold for $1,300. They come in "original" iPhone packaging and the serial and IMEI numbers show as authentic when they are run through the Apple website.
The investigation has revealed that the phones are actually non-functioning knock-offs and this is only discovered...
Posted on Tuesday, March 23, 2021 09:00 AM
International Women's Day is a day of unity, celebration, reflection, advocacy and action and is celebrated in countries around the world. This year's International Women's Day (March 8th) may have come and gone, but we want to celebrate the women who work and volunteer with the Greater Sudbury Police Service all month long. Today and every day, we celebrate the strength they bring to our Service.
Meet Constable Ashley Laberge: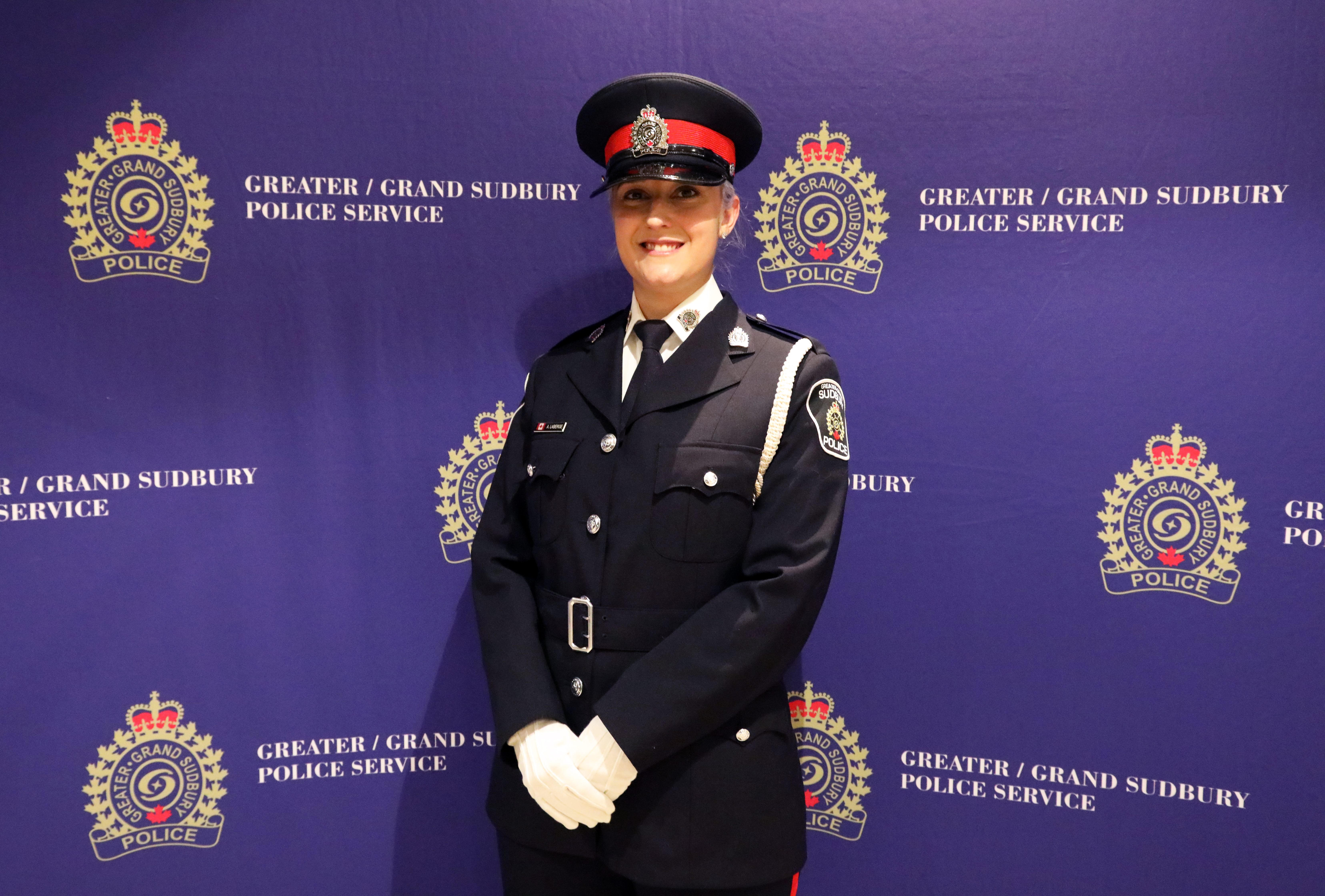 Q: What inspired you to become a Police Officer...