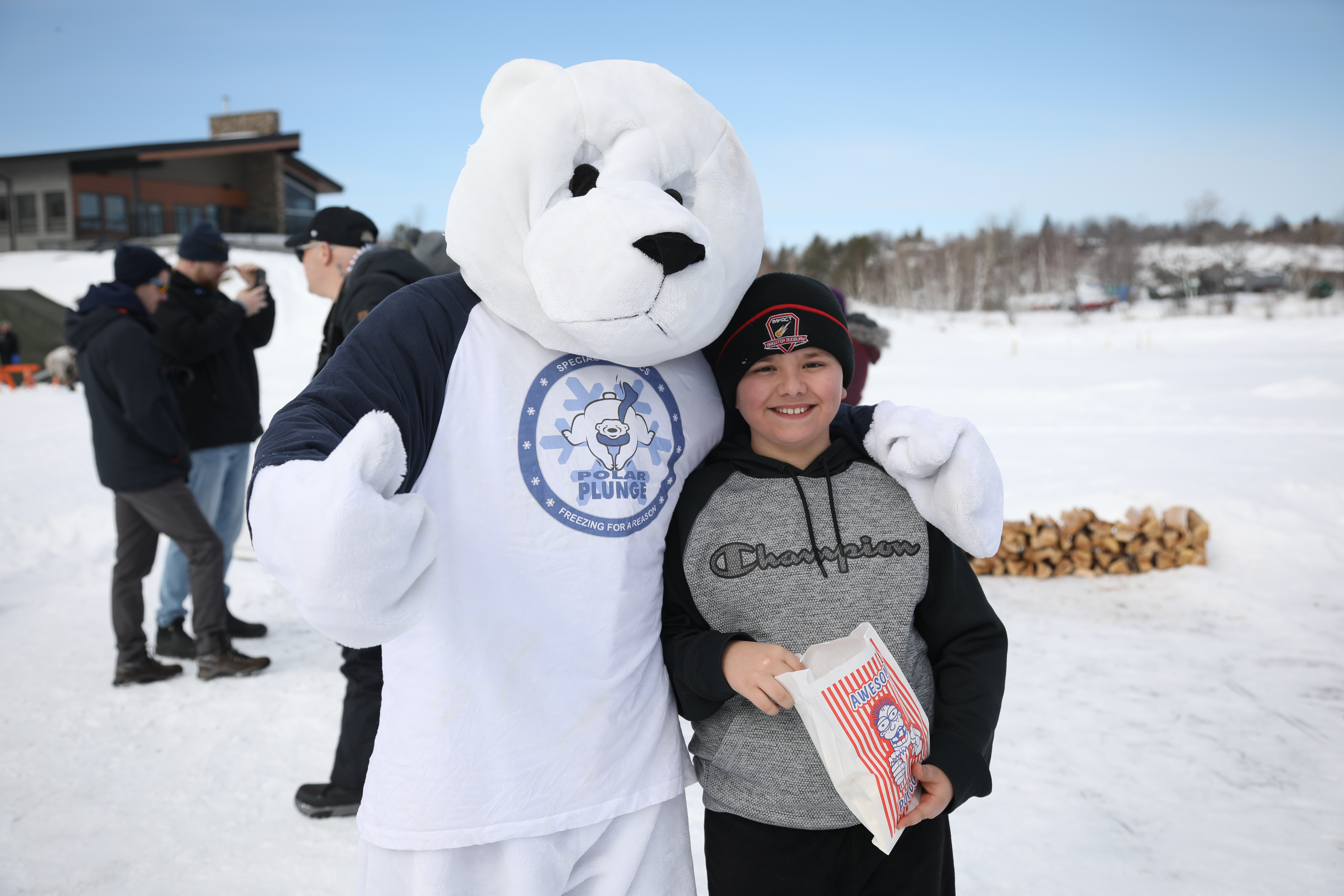 Posted on Wednesday, February 10, 2021 02:48 PM
This year, the Annual Sudbury Polar Plunge will look a little different due to the Covid-19 pandemic. It's going virtual! For more information on how YOU can participate, visit www.polarplunge.ca
In preparation for the virtual plunges, we're asking Greater Sudbury youth to participate in our 2021 Polar Plunge contest: a poster contest for elementary school students and a video contest for secondary school students.
Video Contest
Students in Sudbury aged 13 to 19 are encouraged to create a 30-second...
Posted on Tuesday, February 09, 2021 02:58 PM
Yesterday morning, Monday, February 8, 2021, we received a call from the Sudbury Trail Plan (S.T.P.) in relation to a vehicle being driven on one of the Ontario Federation of Snowmobile Club (O.F.S.C.) trails. Information provided was that a trail groomer had seen a vehicle driving on the "C" trail North of Capreol and that the vehicle was stuck.
A member of our Rural Community Response Unit and a Game Warden with the Ministry of Natural Resources and Forestry (M.N.R.F.) conducted a patrol in the...
Posted on Tuesday, February 09, 2021 11:52 AM
Around 10:40 p.m. on Sunday, February 7, 2021, we were called in relation to a Weapons complaint at a residence on O'Neil Drive West in Garson. Information received by our 911 Emergency Communications Centre was that when the caller knocked on the front door of the residence he was met by a man holding what was believed to be a handgun. The man pointed it at his head and threatened to kill him.
The man immediately left the property and contacted Police in order to report the incident. Patrol Officers...
Posted on Monday, February 08, 2021 11:03 AM
UPDATE
On Friday, February 12, 2021, through the ongoing investigation into this incident, Detectives applied for a second Search Warrant for the unit inside the residential building after information was provided that additional explosives may be located within the unit. Information provided was that an individual living in the unit came into possession of additional explosives after the initial Search Warrant. Residents of the building were relocated for their own safety and Patrol Officers secured...
Posted on Thursday, February 04, 2021 12:45 PM
On Sunday, January 31st, 2021, we received a 911 call regarding a snowmobile collision that had occurred in a very remote area of Greater Sudbury, north of Capreol near Ironside Lake Road.
Our ECC dispatcher sent the what3words app link to the caller in distress and directed them on how to use it. Within minutes, the caller texted back their three-word location.
Upon receiving the what3words location, our...