Posted on Tuesday, March 01, 2016 10:45 AM
Update
Alias Durocher was located in good health. Thank you for your assistance in located this young person.
Original Release
The Greater Sudbury Police Service is requesting the public's assistance in locating a 15 year old male named Alias Durocher. He was last seen by family on February 2th, 2016.
Alias is described as 5'10", thin build weighing 130 pounds with short black hair and green eyes (photo attached).
If you have any information please contact the Greater Sudbury Police Service...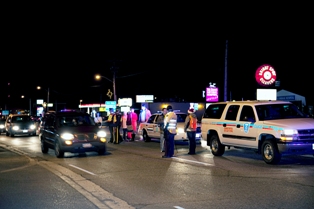 Posted on Tuesday, January 05, 2016 11:15 AM
The Greater Sudbury Police Service Traffic Management Unit implemented the 12-Month High Visibility Program in January 2012 to address a variety of traffic related concerns in the Sudbury area. Each month the Traffic Management Unit addresses specific issues through education and enforcement strategies.
During the month of December 2015, Traffic Management Unit officers concentrated on impaired driving by conducting R.I.D.E enforcement throughout the Holiday season of December and...