Posted on Tuesday, July 06, 2021 09:12 AM
Around 5:30 p.m. on July 5, 2021, we received a call regarding a suspicious person at a residence on College Street. Information provided was that a man appeared to be armed with brass knuckles and was believed to be intoxicated by drugs.
Officers arrived in the area, saw the man and confirmed that he was armed with brass knuckles. Upon seeing the Police cruisers, the man took off running down an unmarked laneway off of Adie Street into a wooded area. Officers found the man on College Street where...
Posted on Thursday, July 01, 2021 09:11 AM
On Canada Day, we are thankful for our country and its diverse people and we acknowledge our nation's successes. Today is also a day to reflect on when our nation has not lived up to its ideals. A part of our history of which we are not proud. Educating ourselves and reflecting on hard, devastating truths is especially important, now more than ever.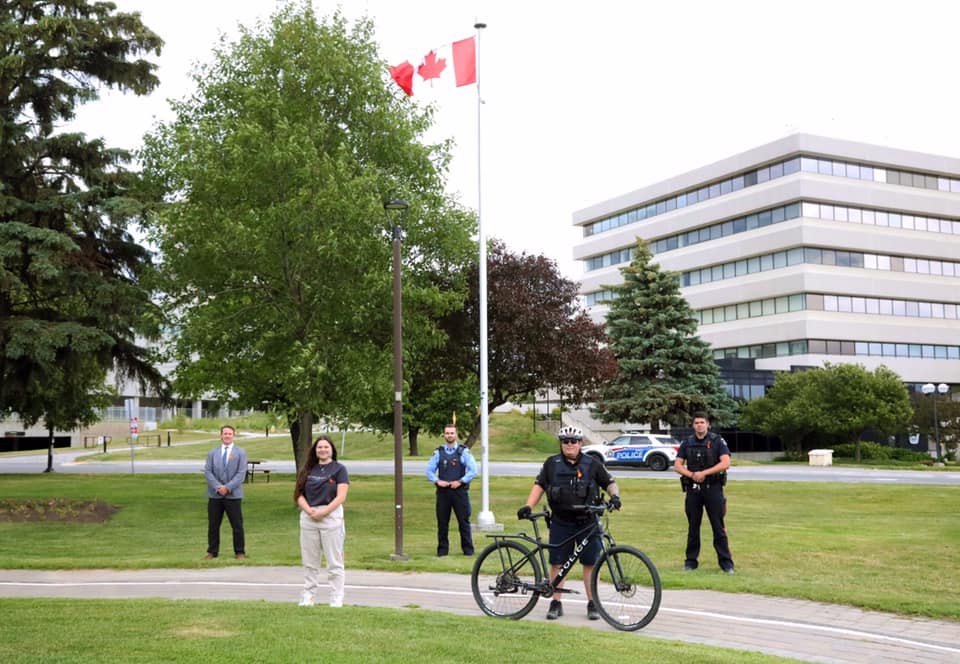 We recognize and acknowledge the genocide, suppression, racism and discrimination experienced by Indigenous Peoples here in Canada, historically...
Posted on Wednesday, June 30, 2021 04:39 PM
The Greater Sudbury Police is committed to road safety in our community. We will continue to enforce the prevention of aggressive, distracted, and impaired driving in an effort to ensure the safety all road users. We will be conducting several "Anywhere Anytime" RIDE programs throughout this holiday weekend. If your plans include the consumption of intoxicants, please plan ahead for a safe ride home.
Be aware of the following changes to the Highway Traffic Act effective tomorrow:
New Stunt Driving...
Posted on Friday, June 25, 2021 01:47 PM
Last week, Scott, a keen community member contacted Police regarding an impaired driver. Yesterday, Constable Hinds, Auxiliary Member Powell and Constable Kitchikake had the opportunity to thank Scott in person.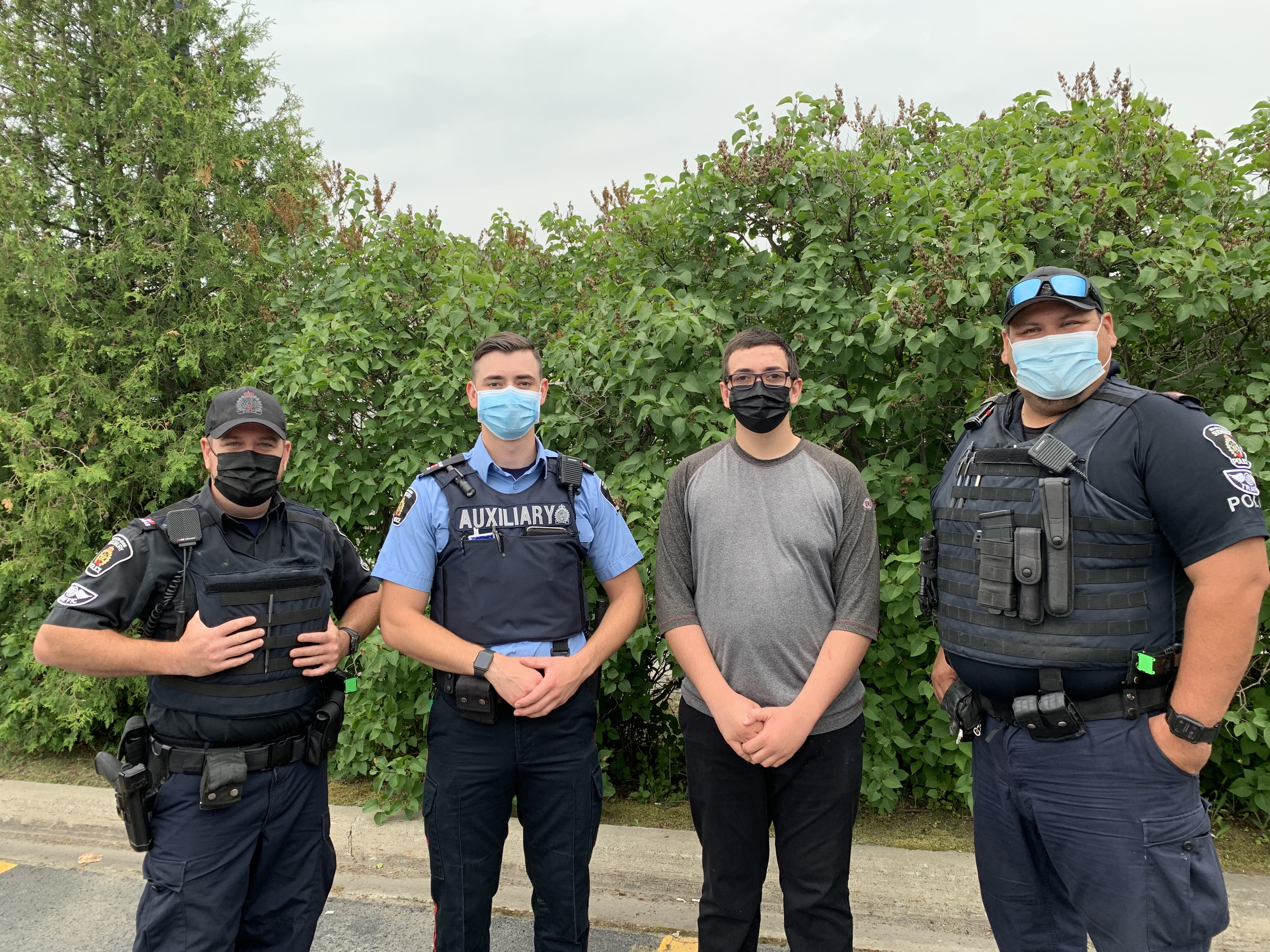 Last week, Scott found himself in a situation where he came across an impaired driver. Scott recognized clear signs of impairment and immediately contacted Police. Scott was able to distract the driver while awaiting Police arrival, keeping the driver from going back out onto the roadway....
Posted on Friday, June 25, 2021 08:42 AM
Just after 5:00 a.m. this morning, June 25, 2021, we received a call regarding a motor vehicle collision on MR35 at Elizabeth Street in Chelmsford. Information provided was that there were two vehicles involved in the collision and one of the drivers had already fled the scene as the vehicle was found unoccupied.
The driver of the second vehicle, a 32 year old man was transported to hospital with non-life threatening injuries as a result of the incident.
At this time, we do not have any descriptors...