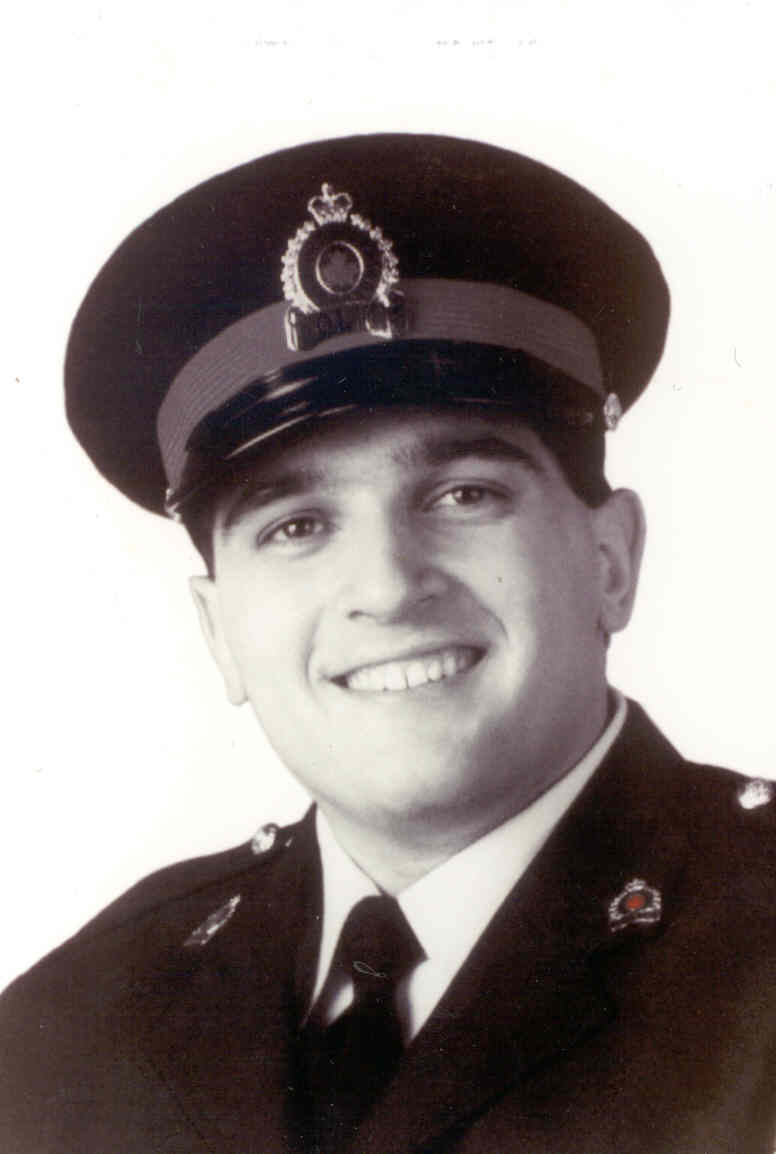 Posted on Wednesday, October 07, 2020 08:32 AM
In the early morning of October 7, 1993, while on general patrol, Constable Joseph MacDonald conducted a routine traffic stop. Two male occupants exited the vehicle and a violent physical altercation developed, which resulted in the exchange of gunfire. Constable MacDonald, fatally shot, lay beside his empty service revolver. The two male suspects fled the area in a vehicle pursued by police. Subsequently a foot chase and further altercation ensued where both suspects were taken into police custody....
Posted on Tuesday, October 06, 2020 10:42 AM
The Greater Sudbury Police Service is seeking new information in relation to Missing Person, Meagan Pilon.
September marked seven years that Meagan has been missing. She was 15 years old when she disappeared and today, October 6, 2020, is Meagan's 23rd birthday.
The last confirmed sighting of Meagan was on September 12, 2013 in the New Sudbury area.
The investigation has been active over the past seven years and we remain committed to finding answers in relation to her disappearance.
Over...
Posted on Friday, October 02, 2020 04:07 PM
On Wednesday, September 30th, 2020, the Greater Sudbury Police Service received a request from the Toronto Police Service to assist in locating a wanted fugitive believed to be in the Greater Sudbury area.
As a result, on the evening of October 1st, 2020, the GSPS Integrated Crime Section, Major Crime Section and Emergency Response Unit (Tactical Unit) conducted a high risk vehicle stop and safely apprehended the wanted man without incident.
22-year old Tyrell Francis was wanted for...
Posted on Wednesday, September 30, 2020 11:15 AM
On September 29th, 2020 at approximately 10:30 p.m., we received a call regarding a weapons complaint at a residence on Shirley Street in Chelmsford. A man was believed to be in possession of a gun and ammunition, and could be heard unzipping a gun case and racking the gun several times, causing a woman in the residence to fear for her safety. The woman, who is known to the man, fled the residence and contacted Police.
Shortly after, the residence was secured and containment was set up by Patrol...
Posted on Tuesday, September 22, 2020 08:45 AM
Around 5:35 p.m. on Monday, September 21, 2020, we received a Weapons complaint outside of an establishment on Lorne Street in Greater Sudbury.
Prior to receiving the call, a man approached a woman while she was jogging on Lorne Street. The man exposed himself to her causing her to run from him.
The same man then approached two people playing basketball on Logan Street. The man began yelling at them and when confronted by one of the individuals the man pulled out a knife and began to threaten the...