Posted on Wednesday, November 04, 2020 02:37 PM
Around 10:00 a.m. on November 1, 2020, we received a call regarding a Robbery that had just occurred at a pharmacy on Bancroft Drive. Information provided was that a man entered the pharmacy, pulled out what was believed to be a handgun and demanded narcotics.
The man fled the pharmacy with an unknown quantity of prescription drugs.
A K9 track was conducted in the area, however, it was later learned that the man left the store in a vehicle. The man was not located at the time of the track.
Just before...
Posted on Thursday, October 29, 2020 02:56 PM
UPDATE
In late November 2020, Officers from the Ontario Provincial Police arrested Mark Lucas in relation to other matters.
This morning, an Officer from our Courts Branch arrested and charged Mark Lucas on our outstanding Arrest Warrants. He was remanded into custody with a Court date of December 10, 2020 where he will answer to all of the charges.
ORIGINAL
On October 2, 2020, a man entered a local car dealership on the Kingsway looking to test drive a vehicle. The man was given the key to a vehicle...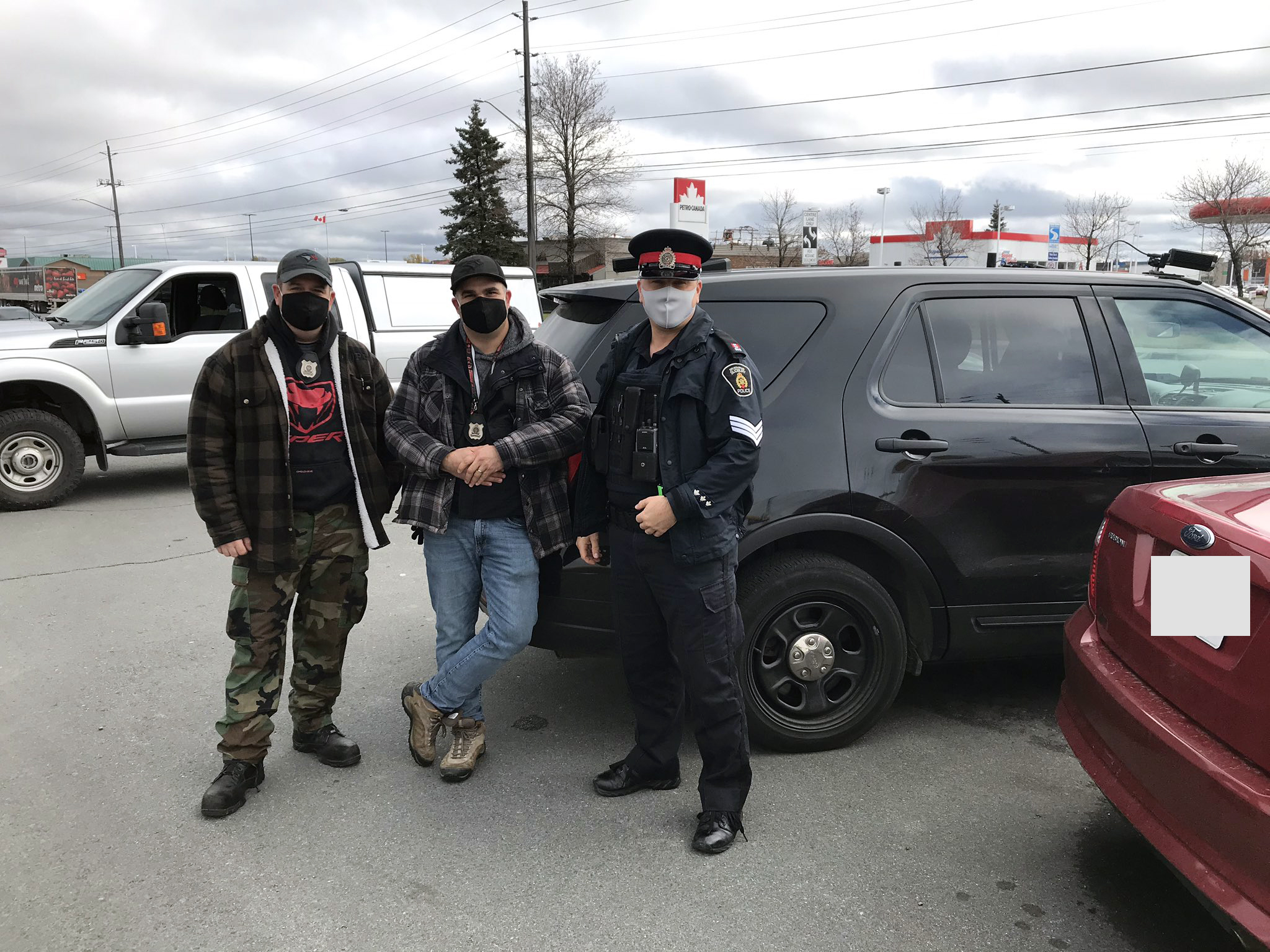 Posted on Thursday, October 29, 2020 11:44 AM
During National Teen Driver Safety Week, our Traffic Management Unit conducted a plain-clothes cell phone enforcement initiative in New Sudbury.
In total, 99 charges were laid, which included 77 distracted driving (cell phone) charges. Out of those 77, only four were novice drivers.
Many individuals caught using their cell phones while driving were either texting, changing the song on their playlist, or using a GPS. One individual was caught watching a YouTube video.
The Greater Sudbury Police Service...
Posted on Monday, October 19, 2020 11:31 AM
Shortly after 5:00 p.m. on Sunday, October 18, 2020, we received a call to attend an apartment building on Bruce Street regarding a man allegedly armed with an axe who was attempting to enter a unit within the building.
Upon arriving on scene Officers found the man on the balcony of a unit located on the 15th floor of the building. The man was in emotional distress and there were concerns that the man was a danger to himself, however at no point did Officers see an axe in his possession.
Officers...
Posted on Monday, October 19, 2020 08:46 AM
UPDATE
Shortly after 5:00 p.m. on Monday, October 19, 2020, Members of our Tactical Unit located the man responsible for the attack in a wooded area between Brady Street and St. Raphael Street.
38 year old Jonathan Cushing has been charged with the following under the Criminal Code of Canada;
Attempt Murder
Possession of a Weapon for a Dangerous Purpose
Uttering Threats
Obstruct Peace Officer
Fail to Comply with Release Order
Fail to Comply with Probation Order
He attended Bail Court this morning,...